What Causes High Blood Pressure?
And Can That Cause Be Reversed
What causes high blood pressure?  Shockingly, according to the Centers for Disease Control, between 90 and 95 percent of high blood pressure cases in adults have no identifiable cause.  Also, you ask the question after your doctor has informed you that you have pre-hypertension or hypertension. 
Although the condition has multiple causes, most of them are preventable, or can be reversed.  Still you wonder how did this happen? 
There are two types of high blood pressure, primary hypertension (sometimes called essential hypertension) and secondary hypertension. Up to 95 percent of cases are primary hypertension cases without identifiable causes.
The other five to ten percent are secondary, often caused by an underlying condition. Secondary hypertension appears suddenly, usually unexpectedly even in healthy people.
Those with secondary hypertension generally have a higher blood pressure than those with primary hypertension. What causes high blood pressure, there are several known conditions that can cause secondary hypertension.
The following are some of the reasons for high blood pressure.
Tumors on the adrenal gland can lead to hypertension
Abnormalities within the kidneys
Some types of congenital heart defects
Some types of medications including birth control pills, decongestants, cold remedies, sinus medicine, some types of over the counter pain relievers and some prescription drugs
High sodium intake.
The disruption of the circadian rhythms and your biological clocks.
Your financial health.
Ways to naturally lower the stress hormone cortisol that plays such a significant role in many bodily functions.
Your Finding What Causes High Blood Pressure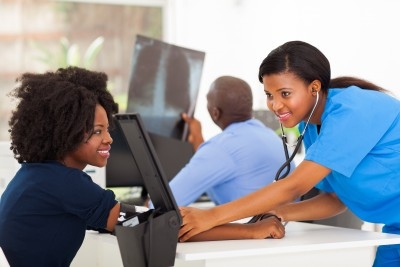 If you have high blood pressure and are unsure of the key causes, speak with your doctor  about the condition. In some situations, speculation can help determine the actual cause.
For example, doctors believe that people who eat a diet rich in fat and lack good exercise habits are more likely to develop hypertension. Doctors may be able to pinpoint what could have led to the onset of your high blood pressure.
Does high blood pressure cause lifestyle changes? It most cases, it should.
What You Should Do To Control High Blood Pressure
Some people are more at risk for the development of high blood pressure than others are. To know if you are at risk, speak with your doctor and you may need also need a comprehensive high blood pressure guide which can also be helpful.
Know what health risks you have, such as health conditions or lifestyle choices, along with sleep deprivation could lead to the development of high blood pressure. In addition, if you have a family history of high blood pressure or heart disease, get regular checkups.
The most successful treatments for high blood pressure, either systolic or diastolic, are those that are undertaken sooner rather than later.
When the question asked is, what causes high blood pressure, the answers are not always easy to spot. Yet, doctors do know how to treat this condition successfully in most situations.
If you may be at risk, doctor monitoring is the best method to overcoming the condition. Also research on how you may be able to self heal from this chronic disease.
More High Blood Pressure Information:
Your Experience With High Blood Pressure
How has your life changed since being diagnosed with high blood pressure? What do you do to lower it and keep yourself health?

African Americans and high blood pressure diagnostic seems to be on the rise, but they are not the only ones.

So share with us what you are doing, the steps you are taking towards lowering or reversing your high blood pressure.
Return to Home from "What Causes High Blood Pressure".