High Blood Pressure Treatments
You Can Use Today

High blood pressure treatments depend on many things, especially the severity of the blood pressure numbers. Depending on the type of high blood pressure you have, and the range it is in, doctors may recommend medications. While medications are often necessary and you should not avoid them, they are not the only solution to improving your overall health.
How do you treat high blood pressure? The first step is to see your doctor. If you have any reason to believe your health is at risk, allow your doctor to make key decisions on improving your high blood pressure numbers.
This may not include medication, or it may. In addition, this establishes a starting point and allows your doctor to offer medical consultation and experience to help you to in achieving your goal.
Treating high blood pressure is rarely a simple thing. Doctors often need to teach you new habits and help you to improve your overall health through lifestyle changes; more so this process takes time.
A combination of the following treatments for high blood pressure may be the best route to overcoming your condition.
Know Your Risk Factors
The first step in treatment is to know the risk factors you have and improving them. This includes:
Lack of physical exercise.
Excessive alcohol consumption.
Having a lot of stress in your day without any relief.
Overuse of some medications, the use of birth control pills, the use of marijuana or the use of illegal drugs.
If you have these risk factors, the best treatment is to reduce them.
Natural High Blood Pressure Treatments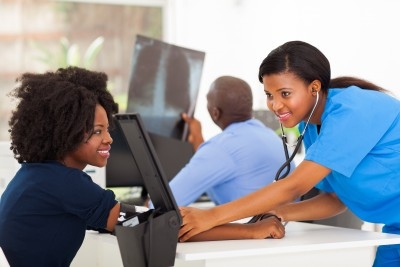 Natural treatment for high blood pressure is also an option. Many people find that eating healthier foods can be part of your power to self heal, but it may be even better to pair healthy eating with supplements including coenzyme Q10, folic acid, garlic, hawthorn and niacin, all of which are popular to help reduce high blood pressure.
Study up and do your research on your blood pressure links and resources.
Other natural treatments to consider when treating high blood pressure are acupuncture, a procedure that uses needles or acupressure, a technique using your fingertips, even the drinking of infused water helps, and Resperate Blood Pressure Lowering Device an electronic breathing exercise device.
Also research has shown that when we interact with our pets, our stress levels drop reducing our blood pressure.  Though unusual as it seems our pets can also develop high blood pressure from numerous diseases.
Medications
A number of doctor prescribed medications are available. These help to open up the artery to allow blood to flow easier. They can improve your high blood pressure significantly, but they are not the best long term option. Some have side effects. Doctors warn that medications are not enough.
High blood pressure treatments are most effective when completed together. Work with your doctor to align medications with lifestyle changes and natural treatments. This offers the best result and the most likely lowering of your blood pressure numbers in the short and long term.
Read more on how high blood pressure is treated here
.
Don't Miss These Pages For Even More High Blood Pressure Information:
Return to Home from "High Blood Pressure Treatments".