Effects Of High Blood Pressure:
Learn The Dangers Now

Do you know the effects of high blood pressure? If not, you may be surprised to learn that high blood pressure could be leading you to a shortened life span.  Although most people do not realize just how troublesome having high blood pressure is, it can be life threatening.
In fact, high blood pressure often leads to heart disease, which is the most common cause of death in the United States.
Stroke is another condition caused by high blood pressure and it is the third most common cause of death.
Researchers says that the odds are against you and that you will die from some form of cardiovascular disease since it is our nation's deadliest epidemic.  The good news is that lifestyle modifications, no matter how small, will provide you with a powerful form of protection against diseases of the heart and blood vessels.
So consider how blood pressure affects the rest of your body when it is elevated:
The Brain: High blood pressure can cause a stroke. If it is extremely high, it can cause a break in a blood vessel that is weakened, which bleeds into the brain. Further, it can cause a blood clot that blocks one of the narrowed arteries, which can cause a stroke. Make positive change easier with mind power techniques. Self help for stress, anxiety, habit management, motivation, weight loss, sleep, smoking, healing etc.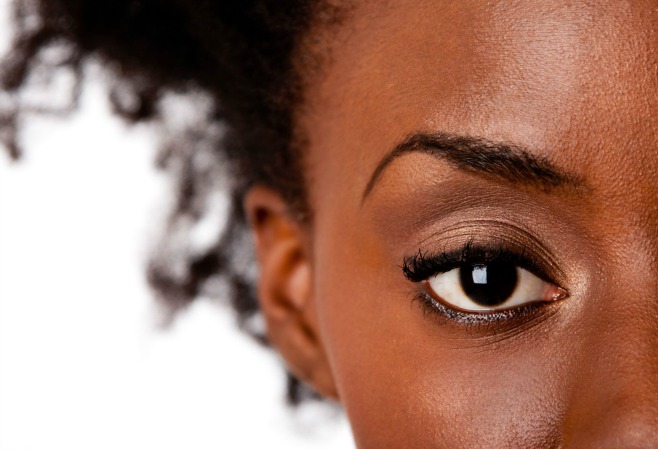 The Eyes: Your eyes can be affected as well. It can lead to bleeding blood vessels in the eyes which can result in impairment or blindness.
The Arteries: Hardening of the arteries occurs in patients who have high blood pressure. When the arteries are stiffer, this can cause the kidneys to struggle to work properly.
The Kidneys: High blood pressure affects the kidneys by making it harder for the kidneys to flush fluid through the body. This leads to waste build up in the blood. The kidneys can fail, too, which requires a transplant.
The Heart: High blood pressure can cause congestive heart failure which is a serious condition that limits the heart's ability to pump enough blood to the body. It can also lead to a heart attack, in which the heart does not get enough oxygen. If the flow of blood is blocked in any way, this creates a heart attack.
Reversing These Effects Of High Blood Pressure
One of the best things about the human body is that in many instances, health conditions like those listed above can be treated and sometimes reversed if the underlying cause is treated.
This is not always true.  However, treatment of high blood pressure is critical to maintaining health.
Reducing Your Life Span
By taking care of high blood pressure, you protect your health and well-being. The side effects of high blood pressure on the body are significant enough to reduce your life span, sometimes causing you to die early.
Read more on what
The Centers For Disease Control And Prevention
have to say about this danger.
Don't Miss These Pages On Even More Effects Of HBP
How Are You Living With High Blood Pressure
Since your diagnosis, how are you handling it and whats your treatment?

Do rave about your health.
Return to "What Is High Blood Pressure" from "Effects of High Blood Pressure"