An Emergency Meal Plan For Busy Weeks!
An emergency meal plan should come in handy when we're short on time, especially during a work week. Let me show you how easy you can set up meals planning that's healthy, fulfilling, and blood pressure controlling. And meets the needs of breakfast, lunch, snack, and dinner.
Then without pushing yourself you could gradually or in a plunge lose weight without going nuts or without going on any sort of diet. What do you think…interested in learning more!!!

Good, let's go.
Use Weekends To Plan!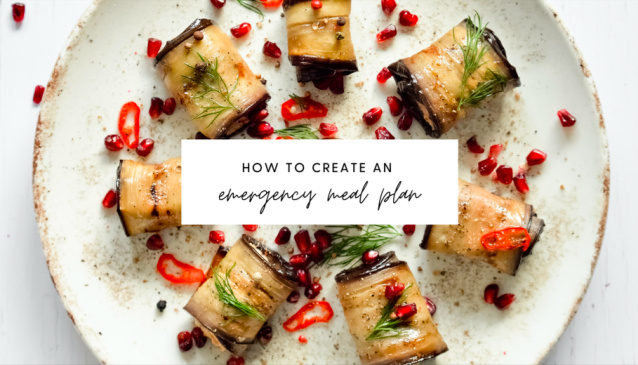 You likely have some time carved out on the weekends to plan for your upcoming week that includes the making of your grocery list, your upcoming errands, housework, and appointments. No matter how much we plan, though, sometimes an unexpected turn of events can derail our day and throw us off track. 
Then again sometimes even with the best intentions, the weekend planning session doesn't work out, and we begin the week without our detailed plan of action. Specifically, when meals aren't planned out for the week ahead, this can lead to a drive-thru-filled week as we grab for quick and easy non-healthy options when we run out of time. 
That's what inspired me to create what I'd like to call an Emergency Meal Plan.  
Create Your Meal Plan
So, first lets start by making a list of your favorite easy meals, that includes breakfast, lunch, and dinner.  Add it to the list if you like it, and the emergency meal must be simple to throw together. 
Once you have a list of your favorite meals to draw from, you can begin your meal plan. For example: 
Plug in a few meals - let's say Monday and Wednesday.
And then corresponding meals on Tuesday and Thursday that can make use of the leftover ingredients.
Thereafter, make your grocery list once you have your meal plan in place. This includes everything you need to make each meal.  Be sure to add a few easy grab-and-go snacks, as well. 
By keeping a pre-made grocery list on hand, you'll be much more likely to run by the store at the beginning of the week. It'll also be much quicker moving throughout the store. And these days, with options like grocery pick-up and delivery, it's as simple as submitting an order.
Last, go ahead and staple together the grocery list and the meal plan to use later.  Having the list of favorite meals on hand helps to keep things interesting. The following week when you plan and shop, keep those lists together. Over the next weeks, you get to slowly accumulate lists and plans that can be pulled when you're in a pinch.
All this could be part of your weight control plan, but remember your lifestyle includes your spirituality, career/job, relationship and more that has to be worked on in helping you maintain a normal blood pressure. That's where my combination of nutrition, exercise, meditation, and more online program moves you forward more quickly. 
After a few months of diligently sticking to a meal plan, you'll be thrilled to have a folder that lists:
Your favorite meals and snacks on one side 
And an array of delicious, healthy, and easy meal plans with grocery lists on the other side. 
Mix it up by swapping meals with a friend or planning to have take-out on a hectic evening.
Now you have an emergency meal plan or just a meal planning folder that can make your life easy when you might be short on time.
I know it can feel like all we do is plan, cook, put it away, clean up… and then do it all over again. But I have found that I can streamline the entire process with a little planning so that I actually look forward to mealtimes. 
By spending more time in the kitchen and less time in the car grabbing take-out, I feel better mentally, physically and my stress levels decrease dramatically.
Isn't this a great way to lower your blood pressure naturally? I'd like to hear from you on what you think of this emergency or otherwise meal planning idea.
Lets talk soon.
Return from Emergency Meal Plan to Sustainable Weight Control