Help Reduce High Blood Pressure In Moderate To Severe Cases

To help reduce high blood pressure, if you have moderate to high levels of blood pressure, doctors recommend a complete program of help. Those who have these levels of blood pressure are at the most risk for developing complications.
What is high blood pressure at this level? Specifically, if your systolic blood pressure is at 160 or above and/or your diastolic blood pressure is at 100 or above, this form of treatment is necessary.
The first course of action will likely be medication.  If you have severe high blood pressure, of 180/110 or higher, doctors may not want you to do any heavy exercise immediately.


In some situations, you may have to spend time in a hospital to lower your blood pressure. Medications will be in use to do this. These medications may work to reduce the amount of chemicals your body produces to constrict the arteries.


It may also be necessary to use diuretics to remove excessive water and sodium from the body. The medications have a design to make it easier for your heart to pump blood by decreasing the amount of pressure in the arteries themselves.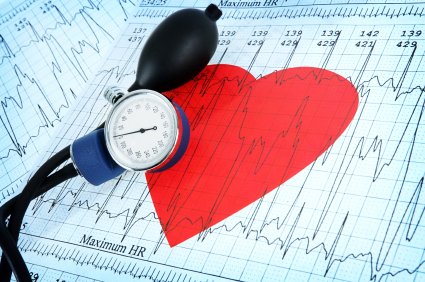 The second step is generally to make significant lifestyle changes. In the moderate to severe level of high blood pressure, these changes need to be drastic and immediate if you hope to avoid complications.
Lose weight. Initially, dropping at least 10 percent of your body weight is the recommendation. A secondary step is to reduce your BMI, or body mass index, to a safe level. In addition, doctors will want you to focus on your waistline specifically since this will increase your risk of a sudden heart attack or stroke.



Improve your diet. Remove red meat and saturated fat. Consume more fruits, vegetables and fish. Reduce sodium to fewer than 1500 mg per day.



Get exercise. Once your doctor approves you to exercise, it is very important that you do so. Exercise can significantly reduce your blood pressure.
Consider Alternative Treatments That Help Reduce High Blood Pressure
In some cases, it may be helpful to take supplements that contain nutrients known to reduce high blood pressure.
Speak with your doctor about the amount you should take. This may include CoQ10, garlic, folic acid and fish oils.
Stay Proactive
You will need to do all of these things to help reduce high blood pressure. Stay on top of it by using a blood pressure monitor to monitor your progress.
And, do follow up with your doctor regularly.
How Are You Living With High Blood Pressure
Since your diagnosis, how are you handling it and whats your treatment?

Do rave about your health.
Return to "Lowering High Blood Pressure" from "Help Reduce High Blood Pressure"