Tips On Buying Affordable
Blood Pressure Monitors
Finding affordable blood pressure monitors is an important process. Measuring your blood pressure correctly is key to diagnosing, knowing and maintaining the correct measurements.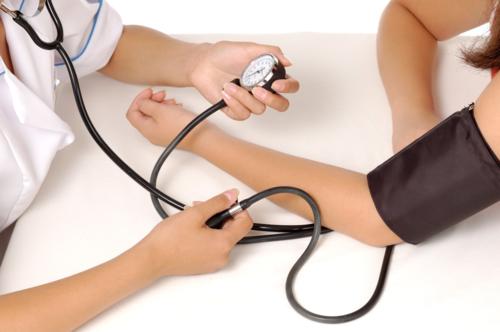 Some monitors can be quite expensive. But, Omron BP 710 Automatic Blood Pressure Monitor, shown above, is reliable and affordable.  If your doctor recommends that you track your blood pressure at home, or if you have any of the risk factors for developing high blood pressure, you should consider this an investment in your health.
The good news is that you can save money while purchasing these monitors.  The first step is to know your options in blood pressure monitors.
For example, Omron Bp710 is an affordable blood pressure monitor with a one touch silent operation button. It is durable with contoured arm cuff that fits a standard arm of 9 inch to 13 inches in circumference and also is compatible with a large adult cuff.

It comes with one contoured D-ring arm cuff that fits arm sizes 9 - 13 inches in circumference with English and Spanish manual instructions and require four AA batteries which are not included.
The good news is that you can usually find good prices for blood pressure monitors through various online sources. In fact, this is often the best place to buy them because you have all makes and models to select from and a lot of competition, which helps, to keep prices low.
There are still a few other things to remember about buying inexpensive and affordable blood pressure monitors.
Types Of Affordable Blood Pressure Monitors
The monitor that is easy to use and read.
How many of your recorded readings of your blood pressure will it store for easy access when reviewing your measurement for an extended period of time.
And most important is the cuff the correct fit for your arm.
Also if something seems abnormal you'll be alerted so you can immediately consult with your physician.
Cuff Size on BP Monitors
The correct cuff size for your arm is very important for you to get an accurate reading.
So before you purchase your monitor determine your arm size and then choose either a standard adult cuff that fits arms sizes of 9 to 13 inches, or a large adult cuff size that fits arms 13 to 17 inches.
How To Measure Your Blood Pressure
Place the cuff over your upper arm just about your elbow and wrap the cuff around your arm sticking the Velcro together to hold the ends of the cuff.
Make sure you are comfortably seated with your arm out-stretch in front of you but in line with your heart.
Your arm should be relaxed.
Know Your Blood Pressure Numbers
The first number is your systolic blood pressure and that represents the amount of pressure within your arteries as your heart contracts to pumps blood through your blood vessels.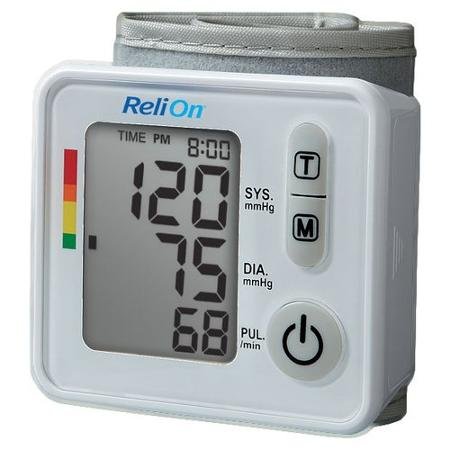 The second number is your diastolic blood pressure the bottom number of your blood pressure between beats when your heart relaxes.

A normal blood pressure reading is below 120 mm Hg/80 mm Hg. While pre-hypertension reading is 120 - 139 mm Hg/80 - 89 mm Hg.  You cannot feel prehypertension so you must have a monitor who will read and store these readings for you to note changes. 
Keep in mind that these affordable blood pressure monitors do provide you with the ability to monitor your blood pressure at home with ease.  So owning an Omron Bp710 Automatic Blood Pressure Monitor, can be a good investment for your long term and your short-term health.
Return to "Blood Pressure Monitors" from "Affordable Blood Pressure Monitors".