High Blood Pressure Basic Information
---
August 5, 2016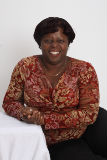 This high blood pressure basic information will have you taking more control of lifestyle changes that will help you to better manage this silent killer.



Our topics for newsletter Issue #58 are:






---
When your blood is pumping with too much force against your artery walls you have high blood pressure. But, before the onset of hypertension your arteries are smooth, flexible and open allowing easy access for your blood to flow. These are healthy arteries.


But over time that same blood pumping force stretches out your arteries, so weak spots develops which can tear forming scar tissues along the lining making your arteries less flexible. These scar tissues now acts like a net and catches cholesterol and plaque from your blood.



Now plaque starts to build-up narrowing the space through which your blood flows. This means your heart has to work harder to pump blood through these narrowed arteries. Not good. You have to reverse your cholesterol and triglyceride levels. Left untreated your risk of a heart attack or stroke risk factors - high blood pressure - increases.



Know that uncontrolled high blood pressure can also lead to kidney disease and vision loss.



---
Knowing high blood pressure basic information becomes even more important when no symptoms of illness is being felt. So ask your doctor what lifestyle changes will help you to better manager this silent killer. In the interim, start with some of these small changes in your daily life:



A well rounded eating plan has proven to lower blood pressure.


Partner up with a friend or family member to be your exercise pal. Exercising is such a powerful tool. It lowers your heart rate, manage your stress and so much more.
Then there are medications and they work in a variety of ways. Some reduces excess fluids, others lower your heart rate, or relax and open your blood vessels and some also seems to work in your kidneys. Your cardiologist will discuss your specific treatment plan that is best for you.

---
Bye-bye bowls of boring salad. Most people resign themselves to eating iceberg lettuce, knowing that after eating the last tomato they will still be hungry. This salad will leave you satisfied.


Enjoy!!

Makes 6 servings Prep time: 15 minutes

| | |
| --- | --- |
| 1 lb lump crabmeat, picked clean of shell and cartilage | 1 tablespoon Hot Sauce |
| 1/2 lb cooked shrimp, peeled, deveined and chopped | 1/2 teaspoon dry mustard powder |
| 2 tablespoons minced onion | Juice of 1/2 lemon |
| 2 tablespoons finely diced red bell pepper | dash of salt |
| 1/2 cup light mayonnaise | 6 large cooked tails-on-shrimp peeled and devined |
| 2 tablepoons sweet hot jalapeno relish | 6 parsley sprigs |
Mix crabmeat, shrimp, onion and bell pepper in a bowl and set aside. Combine the mayonnaise with the relish, mustard power and hot sauce in a small bowl, blend and then add lemon juice and salt to taste.


Pour the mayonnaise mixture over the crabmeat mixture, gently stirring to combine. Then put an equal porton of salad in each of 6 martini glasses and place a whole shrimp and a sprig of parsley on top of each one and serve.


Per serving: 196 calories, 4 gram carbohydrate, 167 milligrams cholesterol, 9 grams fat, 25 grams protein, 546 milligrams sodium.


Ways to Spice Up Any Salad


Opt For Unusual Greens - Experiment with arugula (which has a peppery taste), endive (which can taste bitter) or spinach. You can combine different types of greens in your salad, choose whatever you like and mix.


Toss In A Special Ingredient - Add as much color as possible but do not forget about flavor. For adding great flavors think of dried cranberries, jerk chicken, curried shrimp, grilled or roasted vegetables, mango or papaya.


Make Your Own Dressing - You can whip together your own delicious topping.


Mix three parts oil, (consider olive, walnut or flaxseed) with one part vinegar, (red wine, apple, raspberry or tomato) or citrus juice (try mandarin orange, lemon, lime). Then add a little brown sugar, and herbs like cilantro, oregano or sea salt to taste.


Make It The Main Course - Instead of relegating salad to a side dish, make it the main dish and include a lean meat or tofu.


If you are having a small dinner party you can offer your guests an array of salads to pick from over the course of dinner, and ending with a fruit salad for dessert.


---
Remember that high blood pressure doesn't have any symptoms, so check with your doctor often to make sure your numbers are where they ought to be.


Again thanks for reading this newsletter, please share it with your friends. But do encourage them to get their own copy and join Overcoming High Blood Pressure newsletter group. They will be able to download and receive their own ebook copy of how to use acupressure to lower their blood pressure.


If you would like to write about a topic that is close to your heart that will benefit us all on staying healthy please share and thank you.


Also, remember to contact me with any topic you would like me to research and present for my newsletter, by using my Contact Me page.


Warmest regards,


Donna
Author & Publisher: Info On High Blood Pressure - The Silent Killer
Facebook: Facebook Page on Info On High Blood Pressure
Twitter: Follow Us On Twitter


---