Signs And Symptoms
Of High Blood Pressure
Issue #020 - October 1, 2012
Hi,

It is so important to know the top high blood pressure signs and symptoms of this disease known as the silent killer; that can significantly affect the organs of your body and your health.


If you like this e-zine, please do a friend and me a big favor by showing it to everyone. If a friend forward this to you and you like what you read then please subscribe by visiting Overcoming High Blood Pressure.


By the way, click here to visit my Info On High Blood Pressure Facebook page. If you have not "Liked" it as yet, please do so now. Occasionally I send out blood pressure related message there.



---
---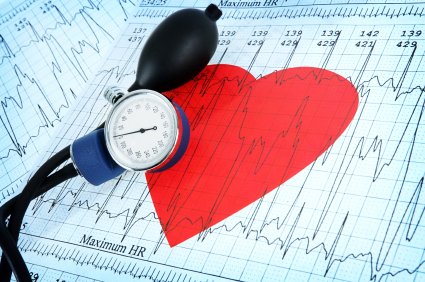 It is recommend that you be aware and check for the top high blood pressure signs and symptoms if you fit into any of these:

Alcoholics


Having a family history of high blood pressure


On medication that has hypertension as its side effects


Heart and kidney disease


Overweight
Since high blood pressure signs and symptoms are not always visible this silent killer can cause long term damages such as kidney failure, heart attack, stroke, vision loss or blindness and many other organ damages.


Below are some of the top HBP signs and symptoms you should look for before it becomes severe:
Severe and chronic headaches - If you are experiencing severe continuous headaches for some time it's better to visit your physician and have your blood pressure checked.
Blood spot in your eye - Many people who are blood pressure suffers have blood spot in their eye. But if you have a persistent headache and/or a blood spot in your eye this may be a sign that you have experiencing elevated blood pressure for some time. This happens due to increased blood pressure as your tiny arteries burst or bleed and as a result create a spot in your eye.


Dizziness - This condition is not essentially caused by high blood pressure but could be a sign. If you lose balance or experience dizziness after a workout or heavy physical exercise, it is recommended to consult your physician for a high blood pressure diagnosis.


Nosebleeds - Nose bleeding is one of the very common high blood pressure signs and symptoms. Blood vessels in your nose are very vulnerable to bleeding and can be the cause for a number of different reasons. But if you experience chronic nosebleeds it is advisable to see your physician as this can be a symptom showing high blood pressure or hypertension.


Severe Anxiety - Anxiety, also know as a feeling of deep stress, panic and restlessness, can lead to hypertension. So, if you are having severe anxiety have tried ways to deal with it and could not succeed it is essential to get your physician's advice on how to control severe anxiety.
Although signs and symptoms of high blood pressure are not considered to be accurate for sure still it is necessary to be aware of these symptoms. You should monitor
your blood pressure levels, and if you are able to get control of your levels in the early stages, high blood pressure will go away just with the proper diet and lifestyle changes.


---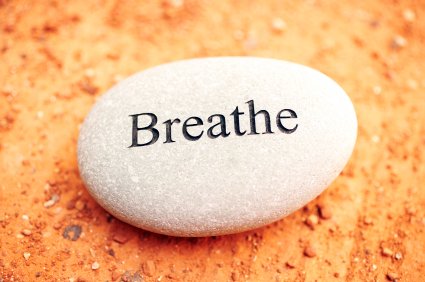 Deep breathing exercises are the easiest way to relieve stress and high blood pressure. Here are some useful ways on how to do some deep breathing:

Sit or lay back on an easy chair or couch, inhale and exhale ten to fifteen times from your nose keeping your mouth closed but relaxed.

Inhale through your nose and count to three, now exhale through your mouth. Wait for three seconds and repeat for ten to fifteen times.

You can do this exercise two or three times a day. Also you can try these exercises when you experience any form of stress.

Top of page

---
High Blood Pressure Drink Of The Month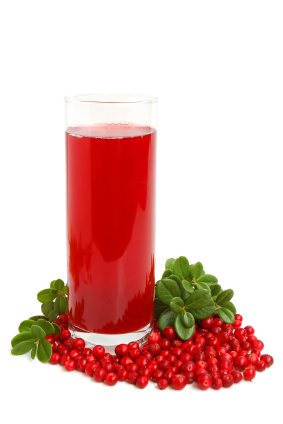 It is a great time to treat yourself with a refreshing drink that is delicious, very easy to make and helps to lower your blood pressure levels.


Ingredients

1 cup soy milk
1 cup fresh cranberries and blueberries
1 cup orange juice
1 teaspoon honey
Pinch of mint leaves
Preparation

Blend cranberries, blueberries, orange juice and mint leaves. Then add honey and soy milk and blend again. Add ice and to pump it up some more you can add chunks of fruits of your choice.
This drink is nutritious and very quick to make. Delicious!!!


---
Regular screening is the best way to prevent the onset or complications of high blood pressure, so make sure to have your blood pressure checked at least yearly, if not more often.


Later this month my new ebook titled "Your Definitive Guidebook Towards Optimun Health" will be available for sale and I will be requesting your support. Thank you.


Thank you for subscribing to Overcoming High Blood Pressure monthly newsletter. For many more helpful tips, lifestyle guide, medication, exercises for lowering your high blood pressure to to my website and explore!


If you have a story to share please do, and thank you.


Also, thanks to the Power of SBI in helping me create my website.


Your comments and questions are always welcomed, so please use my Contact Me page.

Warmest regards,
Donna M
Author & Publisher:Info On High Blood Pressure - The Silent Killer
Facebook: Facebook Page on Info On High Blood Pressure
Twitter: Follow Us On Twitter


---