Supplements
A Daily Prevention Plan
Issue #27
June 1, 2013

Hi,

Have you ever thought of including supplements into your daily preventive measures of lowering your high blood pressure?

It is without side effects and if combined with lifestyle changes is better than any pill.

Let me prove it to you.

If you like this e-zine, please do a friend and me a big favor by showing it to everyone. If a friend forward this to you and you like what you read then please subscribe by visiting Overcoming High Blood Pressure.


By the way, click here to visit my Info On High Blood Pressure Facebook page. If you have not "Liked" it as yet, please do so now. Occasionally I send out blood pressure related message there.



---
---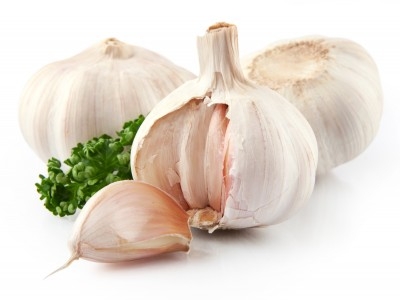 Your high blood pressure must be brought under control to prevent the devastating consequences of uncontrolled high blood pressure.
Taking supplements daily can be included into the multiple of ways of reducing your blood pressure so that it never damages you.
Starting with lifestyle changes and ending with prescription drugs, only if absolutely necessary, no one need ever suffer a heart attack, a brain attack, or kidney failure as a result of high blood pressure.
Taking your blood pressure supplements provides you with most of the nutrients your body needs. Food alone often does not supply the quantities of antioxidants, vitamins, and minerals needed for maximum protection.
I hope with the amount of information contained in the above links has convinced you that having high blood pressure does not mean you have to take pills for the rest of your life.
Reducing your weight can be just as effective as any pill.
And, remember that even the best of pills have side effects. So avoid them if you can.
---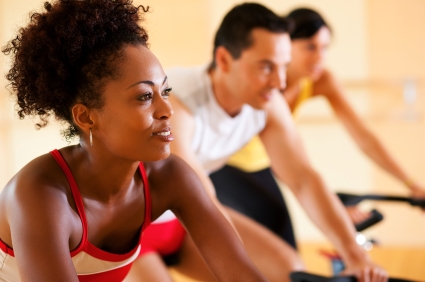 I include exercising as part of maintenance program in controlling my blood pressure.
Just doing a forty-five minutes spinning is great for your blood pressure.
Exercise strengthens all of your muscles involved in your body's movement.
If you bicycling, walking or jogging, you are strengthening your leg muscles.

Lifting weights you strengthen your arm muscles.

Whatever the exercise your heart muscles are becoming stronger every time. Also you should keep a check on your blood pressure during exercise.

The good news is when you exercise your body opens up your arteries to allow more nutrients into your tissues.

So the combination of a stronger, more efficient heart and more open blood vessels leads to reduced blood pressure.


---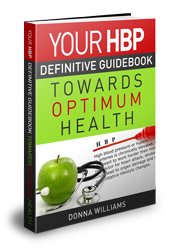 Combining lifestyle changes, exercising and following a diet like DASH, using mind body techniques like meditation, and other alternative treatments all contained in my HBP Guidebook is better than any pill in reducing and maintaining control of your high blood pressure. So purchase your copy today.


Thanks to my supports who have already purchased a copy, I hope you are using it to the fullest. Wishing you a good health.
---
Mussels In White Wine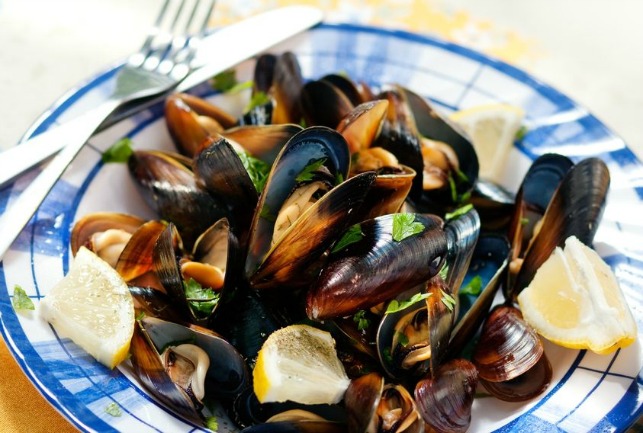 I love and enjoy steamed mussels, especially when I am short on time. This takes a total of 35 minutes to cook.

Fresh steamed mussels is a treat you can easily make at home.
Ingredients:
2 tablespoon olive oil


2 shallots, thinly sliced


2 cloves garlic, thinly sliced


4 pounds mussels, scrubbed and debearded


1 cup dry white wine


1/4 cup chopped flat leaf parsley


1/2 stick unsalted butter


1 teaspoon kosher salt or more to taste


1/2 teaspoon ground black pepper
Heat oil in quart pot over medium to high heat.

Add shallots, garlic and cook stirring often until lightly browned. About 4 minutes.

Add mussels and white wine and cover. When mussels starts to open cook for another 5 minutes.

Add parsley and butter, salt and pepper and cook uncovered for another 3 minutes.

Serve with crusty bread, salad or pasta. Your choice.

Makes 4 servings.
---
When you lower your high blood pressure by a few millimeters of mercury, you then reduce your danger of a stroke, a heart attack, kidney and eye damage and other complications.
Thank you for subscribing to Overcoming High Blood Pressure monthly newsletter. For many more helpful tips, lifestyle guide, medication, exercises for lowering your high blood pressure to to my website and explore!


If you would like to write about a topic that is close to your heart that will benefit us all on staying healthy please share and thank you.


Also, thanks to the Power of SBI in helping me create my website.


Remember to contact me with any topic you would like me to research and present for my newsletter, by using my Contact Me page.

Warmest regards,
Donna M
Author & Publisher:Info On High Blood Pressure - The Silent Killer
Facebook: Facebook Page on Info On High Blood Pressure
Twitter: Follow Us On Twitter


---