Herbs As An Alterative
In The Treatment Of
High Blood Pressure
Issue #30
October 12, 2013

Hi,

Using organic herbs as an alternative or to compliment your high blood pressure treatment can be rewarding.

Think of the hundreds to thousands of studies into holistic, aromatherapy and alternatives that might improve your own heart health, your age giving you a longer and a chance to live a quality lifestyle.


If you like this e-zine, please do a friend and me a big favor by showing it to everyone. If a friend forward this to you and you like what you read then please subscribe by visiting Overcoming High Blood Pressure.


By the way, click here to visit my Info On High Blood Pressure Facebook page. If you have not "Liked" it as yet, please do so now. Occasionally I send out blood pressure related message there.



---
---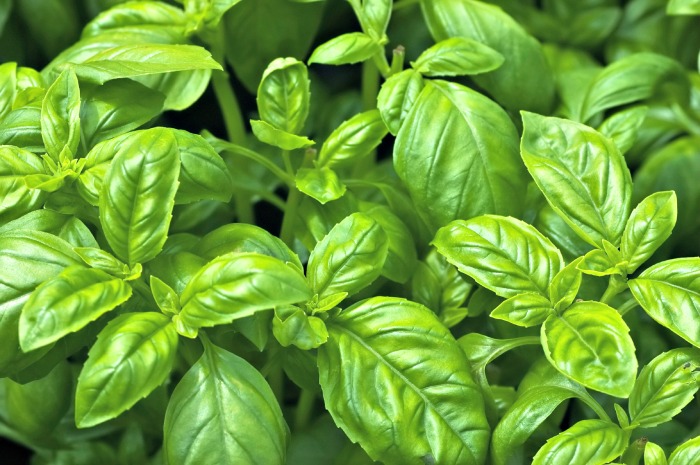 These known herbs, spices and oils that you use almost daily in your kitchen or within your home can become part of your treatment of high blood pressure. But not normally mentioned or come to mind as alternative herbs in controlling blood pressure.


We use basil, garlic, and onions to season our meats, add tomatoes to our salads and use black beans as part of our gravy. Not known is that these foods and spices help to control your blood pressure.


For instance, black beans is known to help in the reduction in systolic and diastolic blood pressure. This fall in blood pressure is attributed to the saponin fraction and medicogenic acid glucoside that's present in the beans.


A serving of Black beans offers 20% potassium, 34% magnesium and 6% calcium.


Onions contain quercetin, an antioxidant flavonoid that is recognized for its ability to prevent heart disease and stroke.


Tomato extracts contain carotenoids, such as beta carotene, lycopene and vitamin E, which are recognized as effective antioxidants useful for the inactivation of free radicals. Studies have shown that extract of tomato reduces blood pressure if you are diagnosed with mild, untreated hypertension.


Along with these essential Oils all proven to lower high blood pressure.


I have written a number of pages on using herbs as an alternative in the control of blood pressure. So read this newly uploaded page to get more information on these little known and more high blood pressure herbs.


---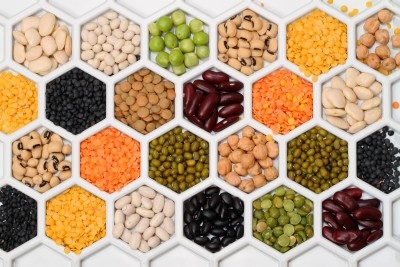 Eating one cup or more legumes like lentils, chickpeas, or beans each day can lower your diet's glycemic index and reduce your risk of heart disease.

Read the For Men Only section on what legumes can do for your erections!!!

Researchers are beginning to recognize legumes as a great food for better glycemic control.


---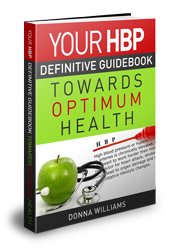 High blood pressure affects countless millions of people world-wide with significant predisposing factor for heart attack, stroke, and if left untreated will gradually destroys your heart, blood vessels, your vision and kidneys.
Your HBP Definitive Guidebook Towards Optimum Health walks you through some of the proven steps in taking back your control.
Purchase your copy today.
Thanks to my supports who have already purchased a copy, I hope you are using it to the fullest. Wishing you a good health.
---
Colorful, tart and fruity while loaded with fiber, protein and omega-3.

Dark, leafy greens like arugula are a great place to get iron and potassium, and of course beets are high in folic acid and fiber.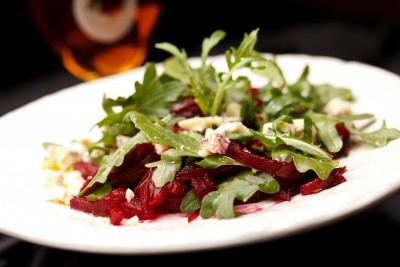 Makes 4 servings Prep time: 10 minutes Cooking time: 1 hour

4 medium-size beets, stems trimmed to 1 inch


4 cups arugula, stems removed, rinsed and patted dry


1/2 bottle red-wine vinaigrette


1/8 cup crumbled goat cheese


1/8 cup walnut halves


Salt and black pepper


Preheat your oven to 350F.
Wash the beets well. Use beets of similar sizes because different size beets will cook at different rates. Trim the roots and stems without piercing the skin - tears allow color and nutrients to escape.

Place the beets on a sheet of aluminum foil, fold into an airtight packet, and place on a cookie sheet. Bake until tender, about 45 to 60 minutes.

Cool, remove skin, and cut into cubes.

Cover and chill until ready to prepare salad.

Toss arugula with the vinaigrette and divide between four salad plates.

Crumble the goat cheese evenly over the top of each salad.

Sprinkle beets and walnuts over the four salad plates, add salt and pepper to taste.

Serve immediately. Delicious.
Per serving: 126 calories, 12 gram carbohydrate, 3 milligrams cholesterol, 9 grams fat, 3 grams protein, 280 milligrams sodium.
Ways to Spice Up Any Salad
Opt For Unusual Greens Experiment with arugula (which has a peppery taste), endive (which can taste bitter) or spinach. You can combine different types of greens in your salad, choose whatever you like and mix.
Toss In A Special Ingredient Add as much color as possible but do not forget about flavor. For adding great flavors think of dried cranberries, jerk chicken, curried shrimp, grilled or roasted vegetables, mango or papaya.
Make Your Own Dressing
You can whip together your own delicious topping.
Mix three parts oil, (consider olive, walnut or flaxseed) with one part vinegar, (red wine, apple, raspberry or tomato) or citrus juice (try mandarin orange, lemon, lime). Then add a little brown sugar, and herbs like cilantro, oregano or sea salt to taste.

Make It The Main Course
Instead of relegating salad to a side dish, make it the main dish and include a lean meat or tofu.


---
Thank you for subscribing to Overcoming High Blood Pressure monthly newsletter. For many more helpful tips, lifestyle guide, medication, exercises for lowering your high blood pressure go to the Site Map page of my website and explore!


If you would like to write about a topic that is close to your heart that will benefit us all on staying healthy please share and thank you.


Also, thanks to the Power of SBI in helping me create my website.


Remember to contact me with any topic you would like me to research and present for my newsletter, by using my Contact Me page.

Warmest regards,
Donna M
Author & Publisher:Info On High Blood Pressure - The Silent Killer
Facebook: Facebook Page on Info On High Blood Pressure
Twitter: Follow Us On Twitter


---