Hi


Overcoming High Blood
Pressure Newsletter
Pilates Benefits
Issue #016 - May 1, 2012
, Pilates benefits to you will develop every area of your physical fitness, like strengthening your body, increase your flexibility, help with your body's coordination, speed, agility and your endurance. And, that is just to start.


If you like this e-zine, please do a friend and me a big favor by showing it to everyone. If a friend forward this to you and you like what you read then please subscribe by visiting Overcoming High Blood Pressure.


By the way, click here to visit my Info On High Blood Pressure Facebook page. If you have not "Liked" it as yet, please do so now. Occasionally I send out blood pressure related message there.



---
---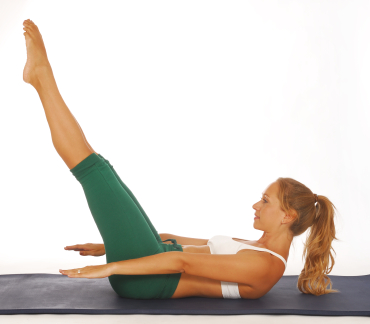 The Hundred

Usually you'll start your poses by doing the Hundred. It warms your muscles, stimulate your circulation, start the correct breathing rhythm and is one of the signature and deep muscle abdominal exercise.



Joseph Pilates created this system of exercises with the intention that it should positively affect every aspect of your mind and body as one, leading you to a state of total well-being.



Pilates method is more than just a series of poses, it is also an approach to life and a philosophy. The changes to your body's awareness are positive with your rejuvenation and increased energy.

---
Pilates success lies with you integrating it into your life and within its principles of:
Completely coordinating your body, mind and spirit into every exercise. Your mind, body and spirit share an ever-changing relationship that is always present in our lives.


Enhance our subconsciousness. With regular practicing of Pilates, the movements becomes imprinted on our muscle memory. The constant practice rewards us over a long period of time leading us to complete health, happiness and efficiency. Joseph Pilates wrote in Return to Life Through Contrology that correctly executed poses and mastered to the point of subconscious reaction, these exercises will reflect grace and balance in your routine activities.


The natural laws of life. By applying the natural ways of life to your everyday living. We have changed the way of how we eat, sleep and work. All these lifestyle changes affects our body creating illness within.
---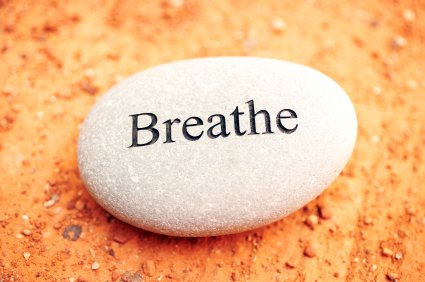 Your inner rhythm of breathing is at the root of the natural laws of life. Breathing correctly is the first act of life. If you breathe deeply and correctly it will promote relaxation and releases your stress.


Proper breathing rejuvenates, cleanses the body and guides your mind. It is just a natural movement and the only way to achieve inner focus and calming your spirit. Your diaphragm plays a critical role in you breathing correctly which drives all Pilates movements.


Here are some of the benefits to breathing correctly:
Oxygenates the blood nourishing your body at the cellular level.
Expels toxins from your body.
Calms the mind and the body.
Encourages deep concentration.
Assists in activating targeted muscles.
---
going forward with my free monthly newsletter I would like to research and address whatever questions you might have or a specific topic you would like the newsletter be about for that month as it also relates to high blood pressure.

To thank you for your participation, if your topic or question is chosen, I will send you a list of free e-books for you to download and keep and/or share with your friends or love ones.

So please send me your questions or topics of interest that you would like me to write about here.

---
Soups fills you up and is great in helping you to lose weight. It is warming and so satisfying.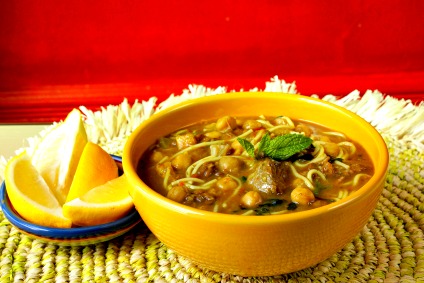 Moroccan Beef Stew
Makes 6 servings Prep time: 30 minutes

| | |
| --- | --- |
| 1 1/4 lb beef chuck, trimmed and cut into cubes | 2 tablespoons Olive oil |
| 2 teaspoon salt | 1/2 teaspoon ground black pepper |
| 3 cloves garlic, chopped | 1 large carrot, chopped |
| 1 large yellow onion, chopped | 1 teaspoon ground cumin |
| 1 teaspoon sweet paprika | 1/2 teaspoon ground cinnamon |
| 1/2 teaspoon grated ginger | 6 cups beef or chicken broth or stock |
| 2 (15-ounce) cans chickpeas, rinsed and drained | 1/2 cup dried spaghetti, broken into small pieces |
Heat only 1 tablespoon of olive oil in a large pot over medium to high heat. Add beef, salt, pepper and cook, stirring occasionally until no juices remain and meat is browned. Takes about 10 minutes.


Add remaining olive oil to pot and add garlic, carrot, onion and cook until vegetables are softened. Then stir in cumin, paprika, cinnamon and ginger, stirring constantly for about 6 minutes. Add broth and bring to a boil. Then reduce heat cover and simmer until beef is tender, skimming off foam on surface while cooking, if needed.


Add chickpeas, spaghetti and continue to cook until spaghetti is al dente, which is another 10 minutes.


Ladle soup into bowls and serve. Enjoy!!


---
Pilates benefits can and will improve every facet of your life if you practice regularly all the principles movements. Just the breathing exercises alone starts the lowering of your high blood pressure.
To practice Pilates is to strive to achieve balance and maximize the potential of your body, mind and spirit.
Thank you for subscribing to my monthly newsletter. Get more tips, news and ways of overcoming high blood pressure on my website.
If you have a story to share please do and thank you.

Also, thanks to the Power of SBI in helping me create my website.

Your comments and questions are always welcomed, so please use my Contact Me page.

Warmest regards,
Donna M
Author & Publisher:Info On High Blood Pressure - The Silent Killer
Facebook: Facebook Page on Info On High Blood Pressure
Twitter: Follow Us On Twitter


---