Hi


Climate Changes
And High Blood Pressure
Issue #019 - September 3, 2012
Hi,

Does climate changes and high blood pressure relate? The answer is yes. Extreme weather conditions such as very hot summers or very cold winters have shown direct impact on people suffering from high blood pressure.


If you like this e-zine, please do a friend and me a big favor by showing it to everyone. If a friend forward this to you and you like what you read then please subscribe by visiting Overcoming High Blood Pressure.


By the way, click here to visit my Info On High Blood Pressure Facebook page. If you have not "Liked" it as yet, please do so now. Occasionally I send out blood pressure related message there.



---
---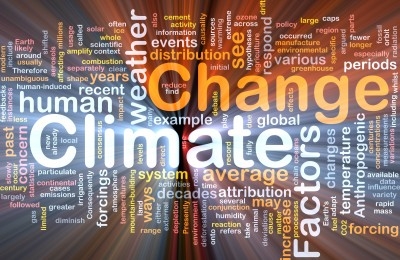 Studies completed on climate changes proved that people living in cold regions are more prone to high blood pressure elevation as compared to those living in moderate climates.



Keep reading and learn how to control your blood pressure and cholesterol irrespective of climatic change.

Top of page

---
Here are some interesting facts I gathered from researches on climate changes and high blood pressure.


Your blood vessels tend to shrink in cold weather and that directly affects the increase in your blood pressure.


Warm climatic regions have more exposure of sun which causes Vitamin D production that helps to regulate your blood pressure.


Decongestants are mostly used for cold which are certainly not recommended if you suffer from high blood pressure.


Physical activities tend to slow down in cold weather as compared to warm weather which is harmful for your heart and if you have high blood pressure.


Moving from a warmer region to a colder one causes quick elevation in your blood pressure readings. Whereas traveling from a colder to warmer region does not.
---
All is not lost, it is possible to live healthy in drastic weather conditions and keep your blood pressure under control.


First and most important tip is to always eat healthy seasonal vegetables and fruits. This is by far the best way to treat high blood pressure due to climatic changes.


Whole grain food and nuts are a great addition to your daily diet plan.


For the winter months consider eating rich food winters. Consuming lots of soup, it so warming and filing, providing your body with energy foods helps your body to maintain optimal performance.


If you live in very hot climatic regions you are advised to drink plenty of vegetable juices. Drinking green tea and water helps to reduce your chance of heat stroke and heart diseases that are triggered by heat waves in hotter regions.


Be aware of the climate changes around you and be well prepared in case of allergic reactions to your health.

Top of page

---
Drinking excessive amount of alcohol is a proven danger if you have high blood pressure. But many people say that they cannot cut down on their daily consumption and so are not able to treat their blood pressure effectively.

So here are some alternatives to alcohol that can be incorporated into your daily eating habits.


Warm water with few drops of lemon and green tea leaves work as a great nerve soother and relaxant.


Drinking two or three cups of flavored tea also works for many people as an alcohol alternative.


Non-alcoholic beer is considered as a really good alternative to alcohol as well.


You can also have fresh juices mixed with your favorite non-alcoholic drink.
Top of page
---
Eggplant And Roasted Bell Pepper Dip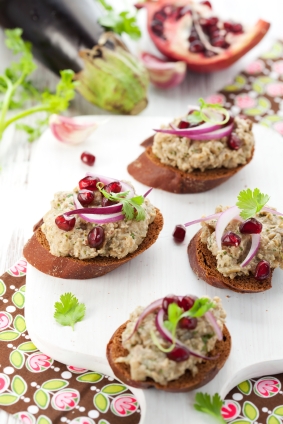 Treat yourself to this highly nutritious and delicious recipe.

This dip is made from pureed roasted vegetable with a little olive oil. It is perfect as a spread on a whole-grain bread or as a dipping sauce.


Makes about 1 quart
Prep time: 45 minutes

Ingredients

1 medium eggplant, peeled and cut into cubes
1/4 cup olive oil
1 teaspoon ground cumin
1 tablespoon sweet paprika
2 cups diced yellow onions
1 to 2 roasted red bell peppers, chopped
2 cloves chopped garlic
1 tablespoon fresh lemon juice
1 tablespoon dried basil
1 tablespoon dried oregano
1 teaspoon salt and freshly ground black pepper
Preparation

First salt the eggplant and let it drain in a colander for about 30 minutes, then squeeze out excess liquid and pat dry.

Heat olive oil in a medium pan add onions then eggplant and saute. When eggplant and onions are soft, add garlic, basil, oregano, cumin and paprika and cook for another 5 minutes.
Remove vegetables from heat and add roasted peppers.
Transfer mixture to your food processor and blend smooth. Add lemon juice, salt and pepper.
The aromas are heavenly. Delicious!!!


---
Our health is also depended on climate changes and environmental changes. So lets tread lightly on the earth and remember we do not inherit the earth from our ancestors, but we borrow it from our children.


Thank you for subscribing to Overcoming High Blood Pressure monthly newsletter. Get more tips, news and ways of overcoming high blood pressure on my website.


If you have a story to share please do, and thank you.


Also, thanks to the Power of SBI in helping me create my website.


Your comments and questions are always welcomed, so please use my Contact Me page.

Warmest regards,
Donna M
Author & Publisher:Info On High Blood Pressure - The Silent Killer
Facebook: Facebook Page on Info On High Blood Pressure
Twitter: Follow Us On Twitter


---