Alternative Healing
Issue #24
March 4, 2013

Hi,

Alternative healing or holistic healing includes a number of complementary therapies that will not interfere with or you can use with your medication prescribed by your physician.

You can also include any of these complementary approaches with your diet or lifestyle changes. It will help to lower your high blood pressure. The benefits are enormous with no bad side effects.

If you like this e-zine, please do a friend and me a big favor by showing it to everyone. If a friend forward this to you and you like what you read then please subscribe by visiting Overcoming High Blood Pressure.


By the way, click here to visit my Info On High Blood Pressure Facebook page. If you have not "Liked" it as yet, please do so now. Occasionally I send out blood pressure related message there.



---
---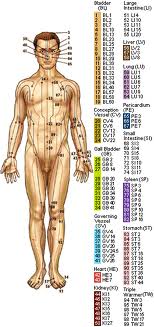 Alternative healing is the same as using holistic methods to treat high blood pressure or any other illness or discomfort you may be feeling within your body.

I have used everyone of these aroma therapies that are listed here. They all help to keep me healthy.

These therapies include using essential oils, acupuncture, acupressure.

I have written a detailed page on my website on these alternative healing treatment.

Do check it out for more information.

Please always consult with your physician and if you are already taking medication do not stop taking them. But, use these aromatherapy therapies to complement your present treatment.

---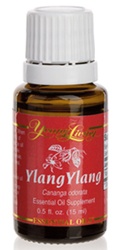 Before using essential oils on your skin, place a small amount on a patch of your skin and leave it for at least a hour to insure you are not sensitive to it.


Do not use essential oils if you are pregnant. Only use if under a specialist advice.


Keep oils away from your eyes.


These oils are flammable so do not put them near or on an open flame.


Always keep out of the reach of children.
---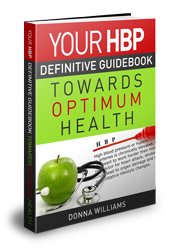 The older we are the more you need to take care of your body to live a quality lifestyle. My HBP Guidebook was written for that purpose, so purchase your copy today.


---
Tofu And Beans Chili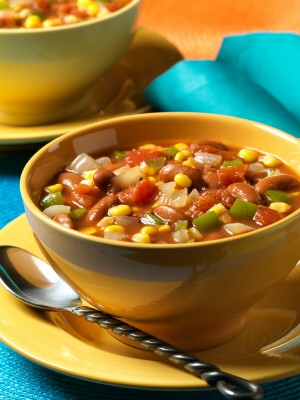 You are going to love this chili. The aromatic smell that will fill your home will be heavenly and the taste just as delicious.
It is easy to cook because you will be using your slow cooker.
My Daughter gave me this Tofu Chili recipe and it is one of my favorite dish during the winter months.

Ingredients:
1/2 cup olive oil


4 onions, chopped


2 green bell peppers, seeded and chopped


2 red bell peppers, seeded and chopped


4 cloves garlic, minced


1 (14 ounce) package firm tofu, drained and cubed


4 (15.5 ounce) cans black beans, drained


2 (15 ounce) cans crushed tomatoes


2 teaspoon salt


1/2 teaspoon ground black pepper


2 teaspoons ground cumin


6 tablespoons chili powder


2 tablespoons dried oregano


2 tablespoons distilled white vinegar


1 tablespoon liquid hot pepper sauce such as Tabasco
Heat olive oil in large skillet over medium to high heat and add onions. Cook and stir until they start to become soft. Then add green peppers, red peppers, garlic and tofu. Cook and stir until vegetables are lightly browned and tender. Should take about 10 minutes.

Pour the black beans into the slow cooker and set to Low.

Stir in all the contents from the skillet - the vegetables and tomatoes and season with salt, pepper, cumin, chili powder, oregano, vinegar and hot pepper sauce.

Stir gently and cover. Cook on Low for 6 to 8 hours.

Try eating this chili with tortilla chips as added bonus.

Enjoy!!!

---
I am waiting to receive your suggested topic. This is an open invitation to you. Please use my Contact Me page and send me the topic of next month's newsletter. Do not let me down now.

Thank you for subscribing to Overcoming High Blood Pressure monthly newsletter. For many more helpful tips, lifestyle guide, medication, exercises for lowering your high blood pressure to to my website and explore!


If you would like to write about a topic that is close to your heart that will benefit us all on staying healthy please share and thank you.


Also, thanks to the Power of SBI in helping me create my website.


Remember to contact me with any topic you would like me to research and present for my newsletter, by using my Contact Me page.

Warmest regards,
Donna M
Author & Publisher:Info On High Blood Pressure - The Silent Killer
Facebook: Facebook Page on Info On High Blood Pressure
Twitter: Follow Us On Twitter


---