Hi


Overcoming High Blood
Pressure Newsletter
HBP Long Term Treatments
Issue #018 - July 1, 2012
, Once diagnosed with high blood pressure, HBP long term treatments should be your next consideration. Why? Because it is important to create a health plan that will not only lower your high blood pressure but assure you a good quality of life.


If you like this e-zine, please do a friend and me a big favor by showing it to everyone. If a friend forward this to you and you like what you read then please subscribe by visiting Overcoming High Blood Pressure.


By the way, click here to visit my Info On High Blood Pressure Facebook page. If you have not "Liked" it as yet, please do so now. Occasionally I send out blood pressure related message there.



---
---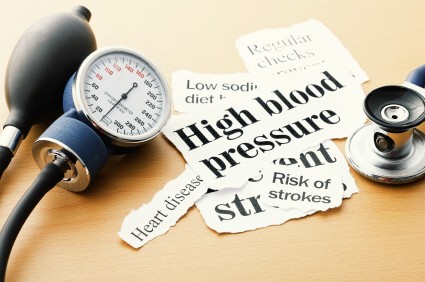 You should think of HBP long term treatments as a game changer in your life. Remember high blood pressure is a silent killer.



Creating a health plan for yourself will not only keep your blood pressure in control but also bring continuous improvements to your overall health.



So learn from the information I have provided below on how you can opt for long term high blood pressure treatments.

Top of page

---
This is the most important part of your high blood pressure long term treatment. Your doctor will prescribe the appropriate medication that is right for you and you should be aware of their side effects.


It is very important that you start taking those pills right away and try not to skip or miss a dose. I carry a EZY Dose Jumbo Weekly Pill Reminder
as my daily reminder. When I look at say Wednesday and it is empty I know for sure that I took my medication for that day. So when you have your own daily reminder by just looking at the box you'll know whether or not you took your medication for that day.


By taking your medication as prescribed by your doctor, whether once a day or having a daily reminder
on hand, is a good way to keeping your blood pressure on a even keel and that is good for your heart.

Top of page

---
Knowing your high blood pressure measurements keeps you in control of your health. Daily monitoring of your blood pressure lets you know when your blood pressure is high. And, by keeping track of your readings you might start to see a pattern; that way you will know what is sometimes spiking your blood pressure.


So purchasing an Ozeri CardioTech Premium Series Digital Blood Pressure Monitor with Color Alert Technology
is in your best interest. They are just as accurate as your doctor's.


Make sure to get yourself one when planning your HBP long term treatments.

Top of page

---
We have all been told that lowering your salt intake will help you lower your high blood pressure, but many of us just cannot seem to do it. In our HBP tips corner we gather useful tips to help you when cooking.

Prepare a thick vegetable or chicken stock and freeze in the form of ice cubes. Include in the cooking of your stock fresh herbs like basil, sage, oregano, garlic, onions, scallion, and pepper. When preparing your daily meals just add a cube or two to the dish to add flavor and great taste.


Also fresh lemon juice adds great taste to your food, especially fish.
After a while you find there is no need for you to add salt to your meals at the table .


---
Just to thank you for subscribing to my monthly newsletter, next month, I will be sending you my free e-book.

This ebook is for easy reference and quick guidelines on lowering your high blood pressure using your very own fingertips.

So keep an eye out in July for your copy.

Again thank you.
---
Treat yourself to this highly nutritious and delicious recipe.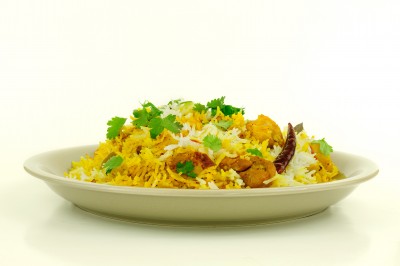 Green Rice Chicken
Makes 2 serving
Prep time: 30 minutes

Ingredients

1 cup chicken cut in cubes
2 tablespoon soy sauce
2 tablespoon olive oil
1/2 cup green onion
4 cloves chopped garlic
1/2 cup chopped broccoli
1/2 cup chopped capsicum
1/2 bunch mint
1 tablespoon parsley
1 tablespoon lemon juice
1/2 cup water
2 cups boiled rice
Method


Add oil and chicken in a sauce pan and brown for two to three minutes, constantly turning. Then, add garlic and green onion and cook for ten more minutes.

Add soy sauce, lemon juice, capsicum, broccoli, parsley and mint leaves and cook for a few minutes on low heat. Add water if needed.

Remove from the heat and mix all the ingredients in the boiled rice.

Serve with your favorite salad and drinks.


---
As you can see having HBP long term treatments plan is not difficult and doable. Making your health a priority is to your benefit.



Thank you for subscribing to my monthly newsletter. Get more tips, news and ways of overcoming high blood pressure on my website.



If you have a story to share please do, and thank you.



Also, thanks to the Power of SBI in helping me create my website.



Your comments and questions are always welcomed, so please use my Contact Me page.


Warmest regards,

Donna M

Author & Publisher:Info On High Blood Pressure - The Silent Killer
Facebook: Facebook Page on Info On High Blood Pressure
Twitter: Follow Us On Twitter


---