About Me And InfoOnHBP Website And How To Protect Yourself From Cardiovascular Disease!
---
A Personalized Therapeutic Website As You Age Gracefully!

---
My about me page explains the why and reason I had to build this website to serve you and share my knowledge on how I was able to take back my life, dreams, my joy, renew my body, mind and soul to now live a quality lifestyle. With my blood pressure under control, I'm now physically fit living in a pain-free body that easily moves through life.
And so can you.
About Me And My Path To Optimum Health!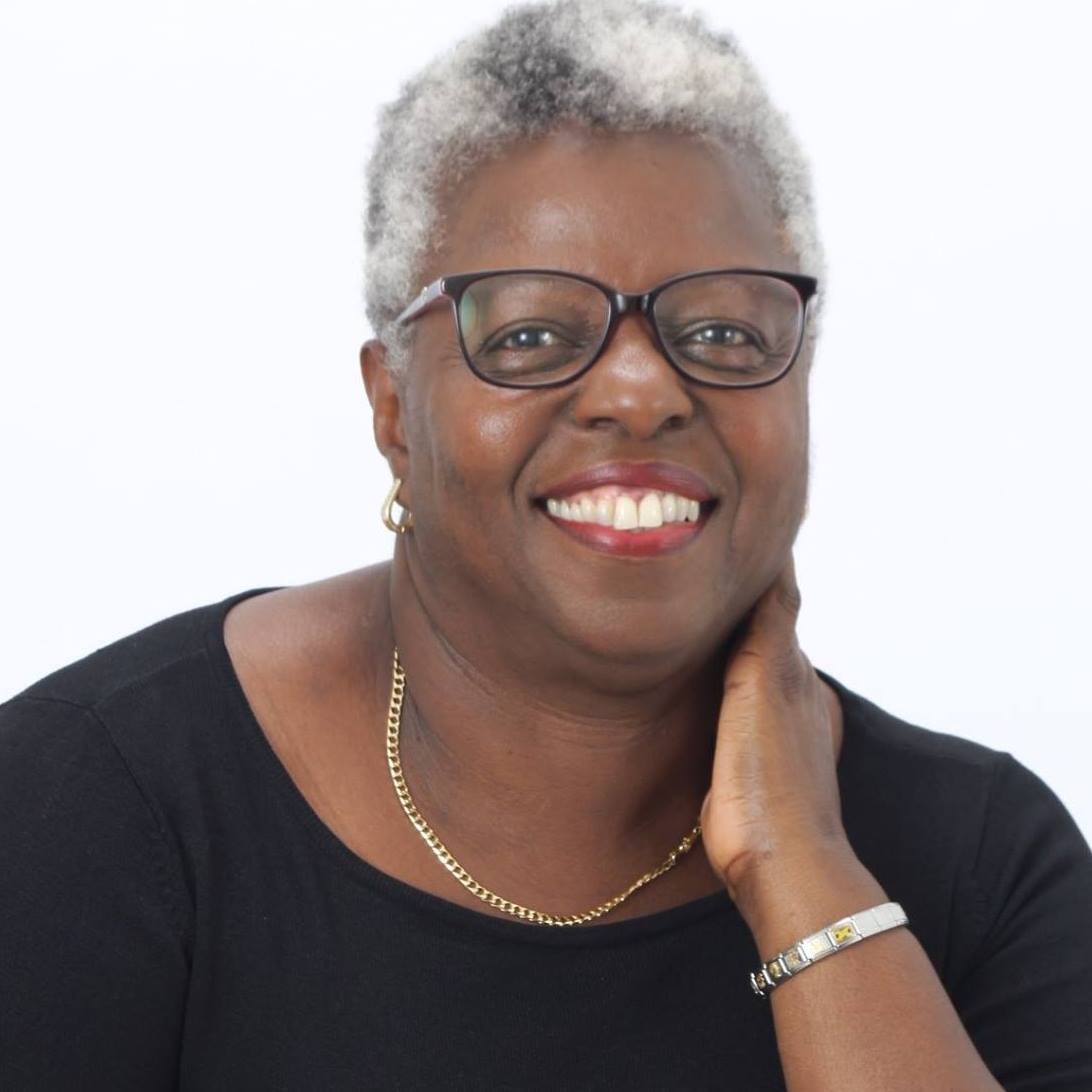 Donna Williams
Hi I'm Donna Williams, Certified Holistic Health Coach, a graduate of the Institute for Integrative Nutrition, and your health warrior sister in dis-ease prevention. I'd like to help you crack the code in creating healthy habits that sticks.
I was once obese, chronically ill, and slowly dying from the side effects of my medication and probably the food I was eating, back then, because now my tastebuds have changed so much that I don't enjoy some of the things I used to eat.
During that time, I was also creating expensive and unnecessary healthcare cost, I was also self-damaging my body from the lack of not knowing any better. My doctors told me I had no way out from this frightening health condition I found myself in, they offered no insight on any alternative measures.
But I was able to discover and learn there were already proven medical research that stated my chronic disease was preventable and even reversible.
"For doctors to fail to inform patients of the gentlest, safest, most beneficial action they can take to promote their health is nothing short of criminal negligence."
-      Garth Davis, MD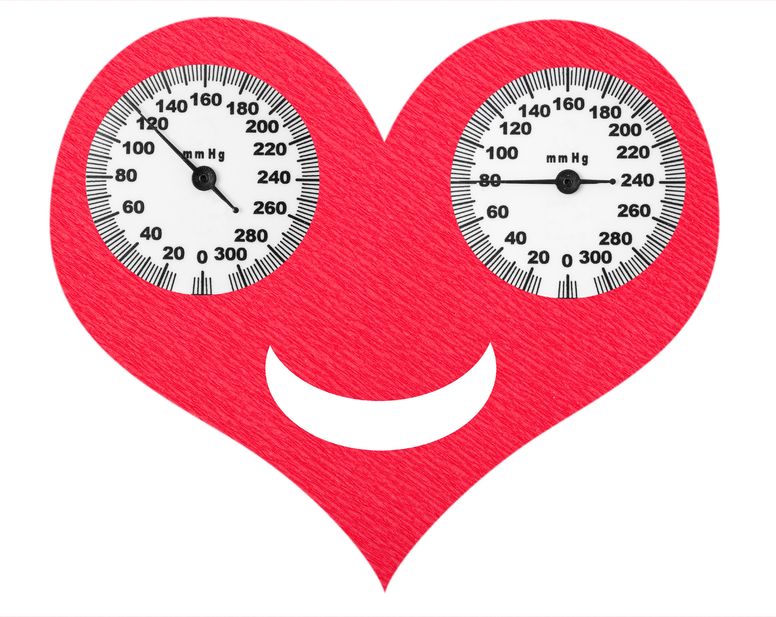 So, my about me page is all about how you can achieve your ideal blood pressure levels naturally with lifestyle changes that can be easily implemented into your daily life.
Also, because of this website, info-on-high-blood-pressure.com I can reach so many of you to help you become aware and discover there are alternatives to conventional ways of treating women's health problems.
There are new modes of healing that includes complementary alternatives and therapeutic treatments that includes you eating and enjoying with your family flavorful cultural foods that also will help them prevent the causes of chronic diseases, maintain healthy weight, and restore complete health with the assistance of my easily accessible online programs that really works.
It is an effective approach to recognizing and treating not only the symptoms but by treating the root causes of your health issues. Your body is the best health system there is, if you only know how to listen to it.
Questions About A Heart-Healthy Eating Plan!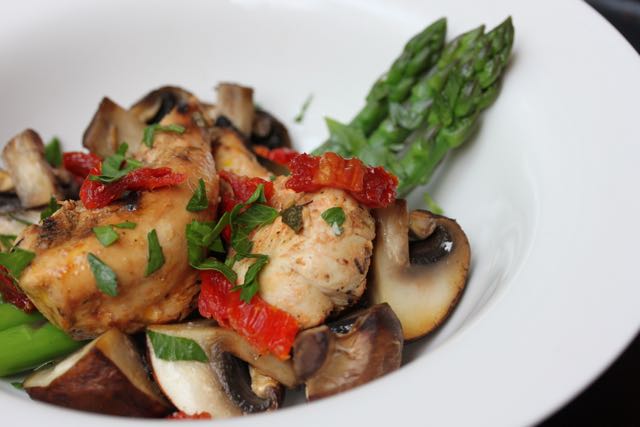 Chicken and Asparagus meal.
Since you are at my about me page, you are likely already begun your journey of wellness and are thinking and asking yourself:
I love to eat but I also want to be healthy…what should I be eating?
You are frustrated, having tried countless diets and treatments but failed to achieve your goals.
You have a health scare and been told to change your lifestyle before its too late.
"It is a hard matter, my fellow citizens, to argue with the belly,
since it has no ears."
– Cato the Elder, Roman senator and historian
I've helped individuals breathe new life into their health, and embrace the fact that food is one of our greatest sources of pleasure we share with those we love and is part of most of our celebrations.
But is found to also be synonymous with stress, weight gain, and diseases.  My lifesaving plan is filled with people aging with quality lifestyle, who understand and eat what they love and what is good for them and know that it is one and the same.
I want you to imagine a:
Decreased dependence on drugs that may have dangerous side effects.
Overcoming health complications or avoiding a stroke. Not having to live a life dependent on someone taking care of you whether in your own home or in a nursing home.
Getting your life back after surviving debilitating blood pressure medications side effects. Eliminating the fear of impotence, actually having and enjoying sex again without pain or embarrassment.
You not looking your age or moving like an old person, where you are walking instead of shuffling your feet to move from point to point, in a pain-free, physically fit body.
Knowing you are making the best decision to join this all-natural solution that helps to heal your elevated blood pressure levels in a safe and familiar way.
If you are passionate in living a healthier lifestyle, where there is no need to starve yourself, get your sexy back, and actually do fun things that has a huge impact on your mind, body and soul transformation; you're in the right place.
You'll be creating another kind of social organization within your home and community while you heal yourself using your own cultural foods filled and cooked with herbs and spices you know.
Also, I would like to offer you hope, inspiration, clarity and confidence in embracing the most effective ways to reset your health and body.
"We take it for granted that our feelings are what they are and cannot be altered…that we do not have a choice, when in fact we do."
– Tal Ben Shahar, Choose the Life You Want
Know that I understand what you're going through because there was a time when I struggled in getting my life back. We all have the tendency to give up when you have tried everything and nothing is working. Or we go it alone, either through shame, anger or frustration.
Have you ever considered working with a coach who has tried, and true techniques based on scientifically proven research that can guide you in achieving your heart's desires?
Schedule a time that's convenient for both of us for you to get started on your wellness journey.
I'll teach and guide you how to eat well to stop obesity and prevent disease.
I enjoy hearing from my readers. So write me a note stating your goals, expectations and the solution you are looking for. Lets talk about how young at heart you really are, not your calendar age. I'll respond to you within seventy-two hours.
Today Join A Transformational Program!
Now think about: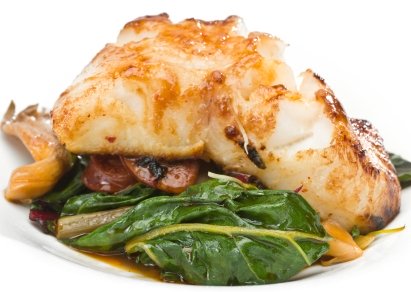 Sea Bass Fillet with Mushroom and Vegetables
Your blood pressure reduced within two weeks. Feeling, seeing and acknowledging tangible improvement because you are tracking and recording every change happening within your body.
Experiencing the texture, taste, and fulfillment of eating whole foods that you know and is part of your culture.
Preparing your meals with herbs that enhance the taste of your meals and proven to treat blood pressure effectively.
Including alternative natural therapies, some you can do for yourself, while others you'll have a specialist do, that heals your body.
For your healing to happen managing your high blood pressure differently is a must if you want optimal health.
Back to health is the program that you need to make a huge difference in how you live your life going forward.
You will know how to intuitively manage your blood pressure by doing the little things daily that makes a big difference. Helping your body recover from the damaging side effects of the medications your doctor prescribed will become second nature to you.
This about me is my unique perspective of being a woman of color, once an overmedicated patient where I was able to reshape my life, lose weight and maintain my ideal blood pressure numbers. And to this day still enjoy delicious and varied meals filled with herbs and seasonings for me and my family that's part of my how to overcome high blood pressure online program.
In the treating of my mind, I learned how to manage my stress and deepened my spirituality in the process. Within months my doctor decreased my dependence on drugs, and I was freed from their dangerous side effects.
You should know that hypertension is the third leading cause of death worldwide. The higher your blood pressure, the shorter is your life expectancy. 
Armed with knowledge and determination, you can make a positive difference in your health and life.
What Clients Had To Say
I've been eating pretty healthy thanks to you. My blood pressure has been stable, and my bad cholesterol is a little up but my good cholesterol is down and looks good. My cells were full of liquid that made my body swollen, and ached all over, was turning 50, depressed, and not sleeping through the night. I spent my days sitting and was constantly tired. To think I still had a chance at a healthy future was not something I had considered. I give thanks to Donna for convincing me there was another and safer way to improve my health and manage my high blood pressure. I am glad I explored your alternative therapies suggestions. I think it help save my life. - Sheila, NY, NY
Not only did this program help me lose 15 pounds, but also I am now taking a lower dose of prescribed medication – hoping that within the year my doctor will recommend me not having to take them. My joint aches are gone, thank you. - Michelle Lewis, Hialeah, VA
When I started this program, I really didn't know what else to do and I thought I would have to learn how to live hungry. After only a few weeks, my tastebuds changed, and I really enjoyed the meals. Once I made the commitment, my brain decided to change its behavior and my heart followed. I started to feel better so rapidly I realized it was clearly worth doing. - Angie, Tampa, Florida.
Today, when I look at my life, I realize that I can take one of two paths – either go back down the road that leads to unhealthy eating and medications or the path that leads to feeling better, longevity and a healthier life. This program has changed my life, I am feeling young and vibrant again. - Sammie.
As a result of working with me, people who were suffering like me, were able to lose weight, are now sleeping better, reduced their dependence on medications, have healthy blood pressure levels, changed their family members health history, and has found a renewed joy in living.
Who do you know that wants to slash their risk for heart attacks, strokes, and all of hypertension's other life-altering consequences?
Now let me ask you a simple question after learning so much about me. Will you today, more than ever, contact me about your one-on-one coaching or join my virtual online programs on how to stimulate your own healing process?