About Me And Info On HBP
A Personalized Therapeutic Website For Women Of Color, And My Caribbean Sisters That Explains, Teach And Treats The Underlying Causes Of High Blood Pressure

My about me page is how I healed my body from this chronic disease, high blood pressure. I was able to successfully detox and eliminate the poisonous substances that developed within my blood vessels from my blood pressure medication, nourish my body to optimal levels and so can you.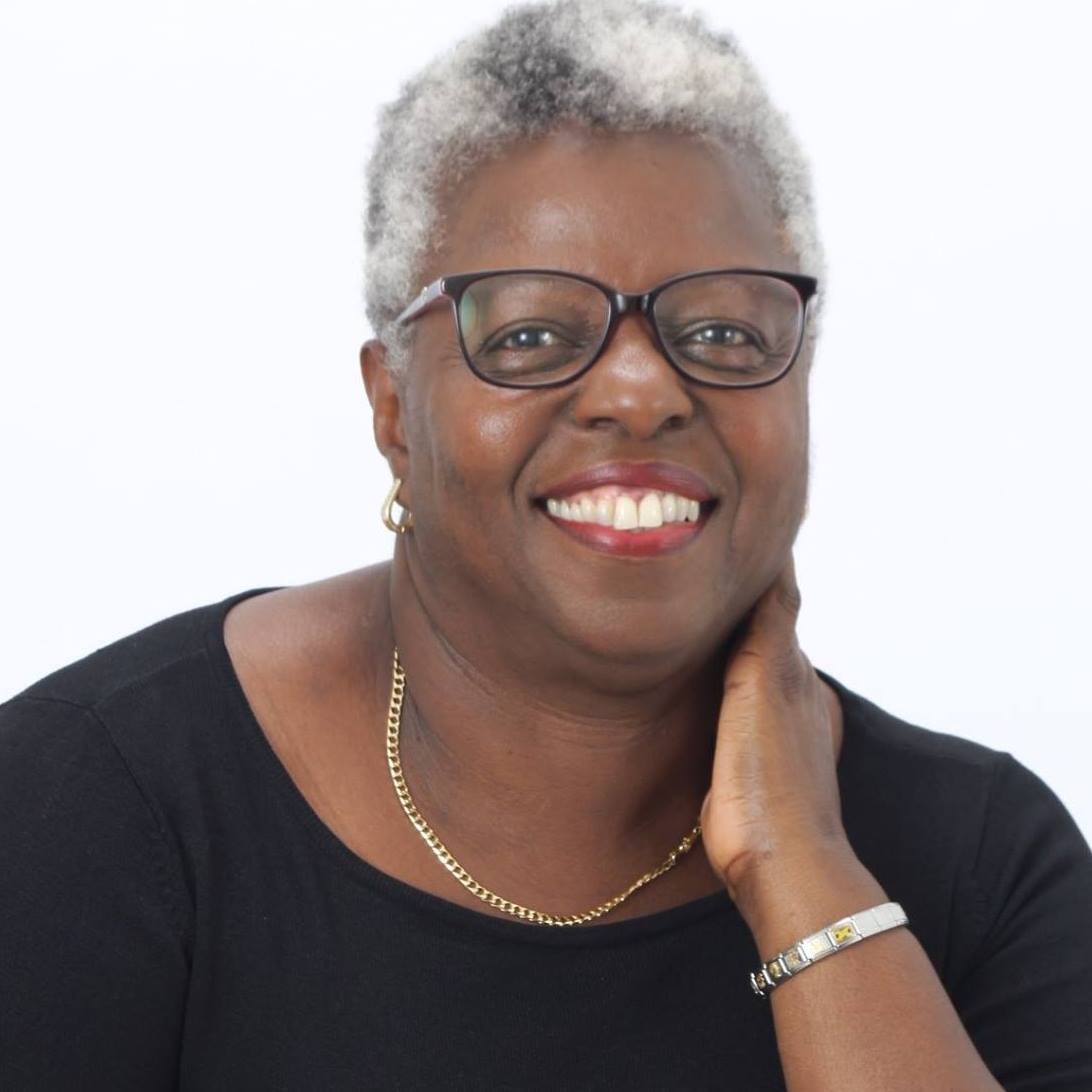 Donna Williams
Hi I'm Donna!
Women of color and also my sisters from the Caribbean, I am a Holistic Health Coach and am asking you to let me help you breathe new life into your health. Lower your high blood pressure numbers with natural complementary therapies without you giving up your favorite foods.
Also, I am the owner and creator of this website that is not only about me but was created for women of African descent to be an effective approach to recognizing and treating, not only the symptoms, but the root causes of this chronic disease. 
Within the pages of this website, you'll learn more about me, and how to switch to a healthy, life-sustaining diet and lifestyle that return you to normal blood pressure.
Can you imagine having a:
Decreased dependence on drugs that may have dangerous side effects.
Overcoming health complications. Not having to live a life dependent on someone taking care of you whether in your own home or in a nursing home.
Getting your life back after surviving debilitating blood pressure medications side effects. Eliminating the fear of impotence, actually having and enjoying sex again without pain or embarrassment.
You not looking your age or moving like an old person, where you are walking instead of shuffling your feet to move from point to point.
Knowing you are not going to live long if you don't make major health and lifestyle changes. Spend extravagantly on the things you love, like your health because health is wealth. While cutting cost mercilessly on the things you don't love.
If you are passionate in living a healthier lifestyle, where there is no need to starve yourself, get your sexy back, and actually do fun things that has a huge impact on your mind, body and soul transformation; you're in the right place.
There's guidance on how to:
renew your heart health, by making the right choices in keeping it strong.
lose weight. With the loss of just five pounds, you'll be freeing yourself from lots of body aches and joint pains.
achieve normal blood pressure levels by eating foods full of nutrition density.
Improve sexual performance in both women and men.
kick sugar cravings. By eating seasonal whole foods that meets your sweet taste buds.
upgrade your health for longevity.
enjoy deeper sleep and clearer thoughts.
My Personal Life And Lifestyle
My Husband also was diagnosed with high blood pressure and through my online program of how to overcome high blood pressure naturally is NOT experiencing any erectile dysfunction, even though he's in the senior citizen category.

We are active and vibrant in our sexuality without having to take Viagra or any other sex enhancing drugs.
I am a real person and enjoy hearing from my readers. So write me a note stating your goals, expectations and the solution you are looking for. Lets talk about how young at heart you really are, not your calendar age.
I'll respond to you within seventy-two hours.
Hypertension is ninety-five percent controllable.
There's No Need For Uncontrolled Blood Pressure
There's no need for you to suffer a heart attack, a stroke or kidney failure as a result of untreated or uncontrolled blood pressure. Effective and proven alternative and complementary treatments are here, where you can start by taking baby steps.

Individuals of African heritage are affected more by this chronic disease. Me, of African heritage, from the Caribbean Island of Jamaica, is uniquely knowledgeable in treating, reversing, and reducing elevated blood pressure.
My sisters of color, whether in your forty plus years or entering into menopause, this about me page also introduces you to my online program How to overcome high blood pressure.
You might be taking blood pressure medications or might not even be aware of how avoidable with lifestyle and dietary changes, along with natural remedies you can reverse high blood pressure.

As your coach I am charged with the responsibility of helping you in making productive decisions about food, fitness and your overall health. The result is you achieving your desired goals and positive health outcome.
About Me
In 1996 my Mother died from ovarian cancer, where during that time my family and I went through months of stress. You would think with the release of that stressful situation my health would return to normal, no, the pounding happening within and against my organs revealed itself.  
I was diagnosed with high blood pressure. 
During the first year of taking my blood pressure medication, Diovan, I developed side effects, with the most debilitating one being a dry hacking cough.
How would you feel if you were coughing constantly, night and day? With your health deteriorating and experiencing fatigue from not being able to sleep.
The most shameful thing about me is that I didn't want anyone knowing that with every cough, I was quietly wetting myself and having to wear a pad daily.
Today Join A Transformational Program
Now think about:
Your blood pressure reduced within two weeks. Feeling, seeing and acknowledging tangible improvement because you are tracking and recording every change happening within your body.
Experiencing the texture, taste, and fulfillment of eating whole foods that you know and is part of your culture.
Preparing your meals with herbs that enhance the taste of your meals and proven to treat blood pressure effectively.
Including alternative natural therapies, some you can do for yourself, while others you'll have a specialist do, that heals your body.
For your healing to happen managing your high blood pressure differently is a must if you want optimal health. 
How to overcome high blood pressure is the program that you need to make a huge difference in how you live your life going forward.
You will know how to intuitively manage your blood pressure by doing the little things daily that makes a big difference. Helping your body recover from the damaging side effects of the medications your doctor prescribed will become second nature to you.
This about me is my unique perspective of being a woman of color, once an overmedicated patient where I was able to reshape my life, lose weight. And to this day still enjoy delicious and varied meals filled with herbs and seasonings for me and my family.
In the treating of my mind, I learned how to manage my stress and deepened my spirituality in the process. Within months my doctor decreased my dependence on drugs, and I was freed from their dangerous side effects.
You should know that hypertension is the third leading cause of death worldwide. The higher your blood pressure, the shorter is your life expectancy. 
Armed with knowledge and determination, you can make a positive difference in your health and life. 
As a result of working with me, women of African descent, and other individuals that includes men, were able to lose weight, are now sleeping better, reduced their dependence on medications, have healthy blood pressure levels, changed their family members health history, and has found a renewed joy in living.
Who do you know that wants to slash their risk for heart attacks, strokes, and all of hypertension's other life-altering consequences?
---
Testimonials
It is because of the knowledge I gained from you, that for the last 6 months, I've been cooking all my meals from scratch and eating vegetables, grains, and beans that I never tried in forty years. Thank you for providing such a wonderful gift to us all!  -  Jessica Cormack, Sarver, Pennsylvania
A week of eating your 5-day whole foods detox for beginners, have me feeling great. Love the recipes. I intend to cook like this all the time. – Helen Little, Lehigh Acres, FL
---
Now let me ask you a simple question after learning so much about me. Will you today, more than ever, contact me about your one-on-one coaching or join my virtual online programs on how to stimulate your own healing process?
My about me page today is to invite you to get started on achieving your goal of a healthier you. Also join my newsletter today for advice I don't share anywhere else.