Essential Oils For Everything - Issue #37

June 1, 2014


Hi,


I use essential oils for everything especially for controlling my high blood pressure. The specific oils that are aligned with my body are Aroma Life an oil blend, and Ylang Ylang a single oil.


My acupuncturist tested the different oils that are beneficial and used to compliment the treatment of high blood pressure. And when these oils were placed in my hands, as part of her balancing treatment, my body's energy alignment was stronger when these oils were held in my hand.


If you like this e-zine, please do a friend and me a big favor by showing it to everyone. If a friend forward this to you and you like what you read then please subscribe by visiting Overcoming High Blood Pressure.


By the way, click here to visit my Info On High Blood Pressure Facebook page. If you have not "Liked" it as yet, please do so now. Occasionally I send out blood pressure related message there.



---
---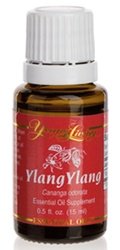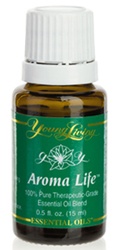 Most people are totally unaware that they can use essential oils for everything virtually known to man. These oils were used in olden days for purification, embalming rituals, healing, pain relievers, antiseptics before the development of synthetic medicines.


Today natural therapeutic essential oils have been largely overlooked.


Now these oils are concentrated natural extracts with significant and immediate antiviral, anti-inflammatory, antibacterial and hormone-balancing effects. They have been proven to have a profound influence on your central nervous system, reducing and sometimes even eliminating pain, releasing muscle tension and will provide you with a strong emotional uplift.


Read more here on the making of essential oils, and the different oils that can be used to compliment your high blood pressure control.


But, I also want you to go directly here to purchase these and other essential oils for everything including cleaning your house, soap, diffusers, toothpaste, for use on your pets or horse - to keep the flies off, and to keeping your hair healthy.


---
Therapeutic herbs can be distilled into an essential oil with the key difference from quality natural herbs is that of concentration. The essential oil can be from 100 to 10,000 times more concentrated, therefore more potent, than the herb itself.


Also, unlike prescription drugs they very rarely generate any negative side effects. This is big when you are seeking to regain your health and want to do it naturally.

Essential oils are non-toxic to your body, your kids and your pets.


Improve the quality of our lives.


Gives you an alternative in treating a lot of ailments.
Applying topically these oils on your body to your meridian points, through inhalation, ingestion, or rectal/vaginal retention, you and millions of people can find relief from disease, infections, pain and even mental issues.


---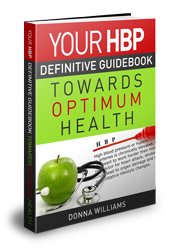 Presently I am not on any high blood pressure medication, and this was due to a very bad allergic reaction to my medication. By initial Doctor told me I would have to be on medications for the rest of my life.


I control my blood pressure with a couple of alternative treatments. These treatments include exercising regularly, acupuncture, the type of food I consume and that include lots of salad and greens, increased potassium intake and essential oils.


Losing weight plays a big part in the lowering of my blood pressure.


All this is in my book and for the past couple of months it has been working. I do have occasionally spike in my blood pressure readings but I am monitored by my cardiologist and my general doctor.


Since then to now, and after being on all different types of high blood pressure medications with many side effects, I have incorporated every detail of this book into my life with success of reducing my high blood pressure.


In "Your High Blood Pressure Definitive Guidebook Towards Optimun Health" I reveal specific ways I reduced my high blood pressure from 160/100 to between 117/79 and 121/82, naturally. I wrote this guidebook because I want to share with you my discoveries on the many ways I was able to reduce my high blood pressure.


Now you too can do the same by incorporating these changes into your life.


So start your journey to control your high blood pressure levels. Here's to your good health and purchase your copy today.



And thank you.


---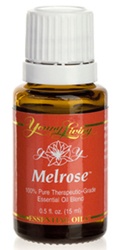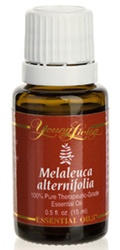 This section is a little different this month, I am showing you how to use anti fungal essential oils while showering or bathing to combat ringworm.


Fungal infections thrive in moist, warm environments. Essential oils like Melrose and Melelaluca Tea Tree Oil, both shown above, can be easily added to your bath salts or Epsom salts to combat fungal infections.


Also there are specially designed shower heads that can be filled with bath salts and essential oils. As the water passes through the mixture, it disperses the oil or salts into the shower spray, creating an anti fungal spa.


Other first recommendations oils for combating ringworm are geranium, and thieves antiseptic spray.


---
Thank you for subscribing to Overcoming High Blood Pressure monthly newsletter. For many more helpful tips, lifestyle guide, medication, exercises for lowering your high blood pressure go to the Site Map page of my website and explore!


If you would like to write about a topic that is close to your heart that will benefit us all on staying healthy please share and thank you.


Also, thanks to the Power of SBI in helping me create my website.


Remember to contact me with any topic you would like me to research and present for my newsletter, by using my Contact Me page.

Warmest regards,
Donna M
Author & Publisher:Info On High Blood Pressure - The Silent Killer
Facebook: Facebook Page on Info On High Blood Pressure
Twitter: Follow Us On Twitter


---