How To Overcome High Blood Pressure Online Program!

A Woman of Color Blueprint To Optimal Health!
Do you or someone you know looking to overcome high blood pressure? Are you seeking radical improvement to your cardiovascular health? Then let's talk about you joining this all-natural solution online program that prevent the causes, lower elevated blood pressure, is the path to permanent weight control, and to restore complete health. You may not need medication after all!
As Black Women we don't take time to take care of ourselves, and if you don't, you can't take care of others. From way back when, Black Women always focused on taking care of others instead of themselves, and because of that our bodies are riddled with high rates of hypertension, diabetes, and all kinds of chronic diseases.
My sister, a black woman, suffered a stroke, and was trapped within her body for three years, unable to speak and was in a wheelchair, before dying. So, my question to you is 'If you don't take care of your body, where will you live'? 
It causes lots of problem in terms of us being able to be an example for our children. So, if we don't take care of our bodies, we will not have a place to live, we will not be able to make the places we live good for other people. This is of real concern to me, and for Black Women to remember and understand. I urge you all to make sure you are taking care of yourself first so that you can take care of others.
We are in a time of mental, economy, physical, spiritual, and racial crisis, and we are more important to each other than we ever could be. So, please take care of yourself.
Blood pressure is essential to your life because it is responsible for the movement of nutrients through the body's circulatory system. But when it is not under control on a consistent basis the result can be death, or you stuck in a wheelchair for life.
Chronic or uncontrolled high blood pressure contributes to: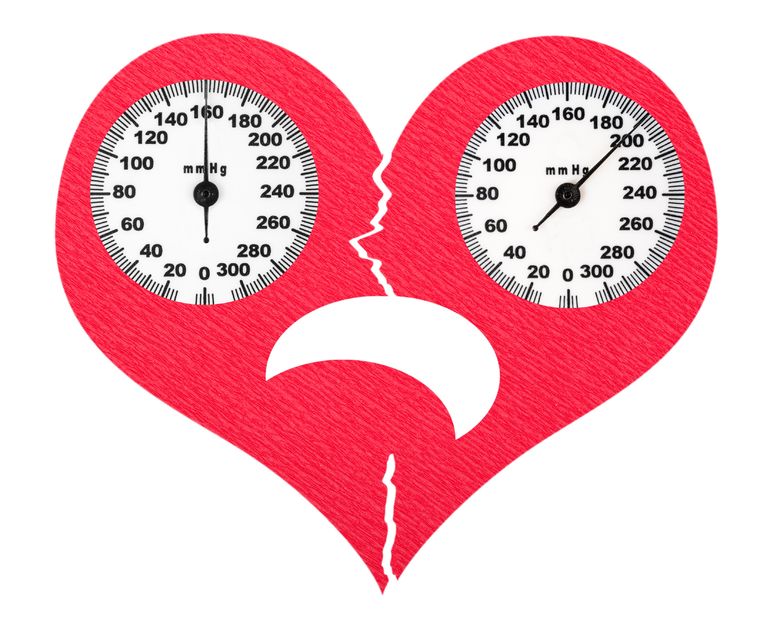 Blurred vision
Persistent cough
Dizziness
Fluid retention
Heart attacks
Kidney failure
Shortness of breath
Headaches
Strokes
Damage to sensitive blood vessels in your eyes
Bleeding in the brain
Even lead certain arteries to balloon and rupture.
I experienced heart palpitation, dizziness, abnormal heartbeat, swollen tongue that was slowly choking me and a persistent cough, to name a few of my impacting side effects associated with my medications. I was learning to live in a suffering state. But that was just the start of the assaults happening to my body, mind and spirit.
These discomforts were never ending and constant, impacting every area of my life with me at one time wetting myself every time I coughed.
For nine months I endured a hacking cough day and night. There was no relief, I could not speak a complete sentence or even sleep at night. Not sleeping prevented my organs from renewing itself so there was a breakdown there also. My body, spirit and soul were in conflict, a constant bodily function disruption.
My body could not tap into its natural system and power to unlock my potential for healing.
During this period my doctor was giving me medications to try to stop the cough, but nothing worked. This cough took over my life, I was in its downward spiral grip. I deteriorated. I was changing my pads often almost like a baby constantly in need of changing its diaper every time I coughed. I was also carrying around in my hand a towel to cover my mouth when I coughed.
I was NOT living, just barely existing! I was uncomfortable in my whole being. It was pure misery… I was living like a zombie, impatient, angry at myself and life!
"For doctors to fail to inform patients of the gentlest,
safest, most beneficial action they can take to
promote their health is nothing
short of criminal negligence."
-      Garth Davis, MD
My girlfriend who is now my acupuncturist, who I met on the job in 1994 – and we're just as close as back then today, got me started on alternative therapeutic treatments that ultimately saved my life! And, who encouraged me to go to the Institute for Integrative Nutrition, [IIN], to become a Certified Integrative Holistic Health Coach so I could tell my story and confidently serve others.
Between receiving alternative therapeutic treatments and my studies at IIN I learned about and discovered the many connections between what you and I consume in the form of our diet, and how it affects our health in so many ways.
Introducing How To Overcome High Blood Pressure
How To Overcome High Blood Pressure is a six-week online program where you eat foods that are scientifically proven to prevent and reverse disease with step-by-step instructions that really works.  Here's the first three weeks curriculum: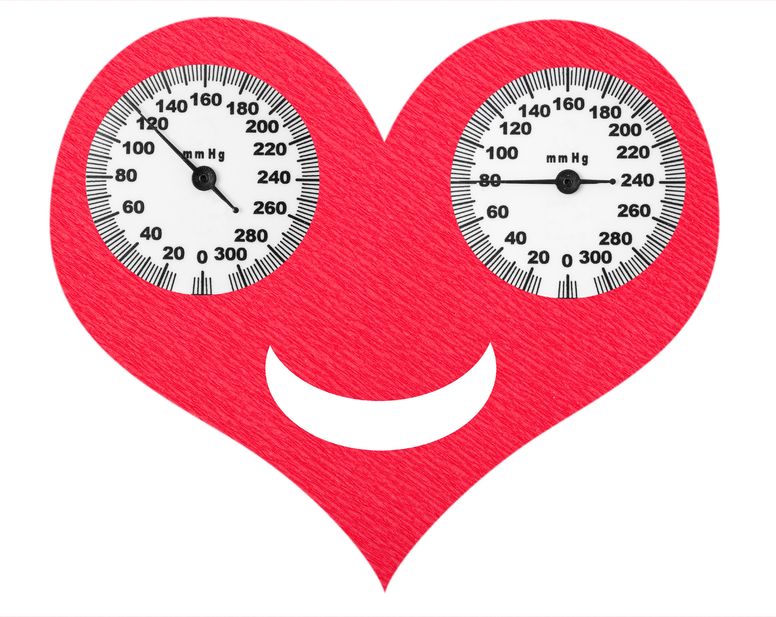 Week One
Welcome letter with attachments of grocery shopping list, fitness chart, blood pressure chart
Three 7 days menu plan, for 1,600, 2,000 and 2,400 daily calories
Recipes handbooks
Exercise outline - Fountain of Youth
Daily health affirmations and meditation practices on topics of Concepts of truth, Fear of Healing, Creating new change, Healing power, Life can be sweet, Gratitude journal, and New beginning. We are in contact with you every day. You are not alone; we walk the journey daily with you.
Week Two
Second week meal plan
45 minutes video support call
Details and instructions on complementary and beneficial therapies. Bodywork from head to toe that includes reflexology, yoga, acupuncture and acupressure and massages.
Exercise instructions on practicing five powerful rites to balance your chakras and assist in regaining vibrancy
Daily health affirmation on topics such as Positivity, Prevention, Fear/Ego, Loving Self, Happiness, Recognize your magnificence, Love of food, along with meditation audio practices to match each topic. These health affirmation and meditation practices are sent daily.
Week Three
7 days meal plan
One week of health review and affirmation on Relationships, Removing mental blocks, Sexuality, Renew with sleep, Subconscious Mind, Good thoughts, and Transformational process, along with their corresponding meditation practice
We make contact with you on a daily basis, so you can ask questions.
How To Overcome High Blood Pressure Is Perfect For You If!
How to overcome high blood pressure naturally is a plan that is perfect for you and helps you:
If you're too busy to figure out what to eat on your own. Foods that benefits you in living a quality long life that includes cleansing whole foods; giving you a break from the chemicals that makes you ill and ages you.
Ready to prioritize your health. Engage in physical activities that influences your hormone systems, heart, brain, and musculoskeletal system.
 Lose weight.

Sleep better - sleep affects how we age, work, play, relate to other people, and make decisions.
Your emotional wellbeing - is all about strong social connections that includes family, community, place of worship, and career. It is our relationship with others, with ourselves and our ability to express ourselves. Our thoughts and emotions have powerful effects on our physiology. 
Your Transformative Proof That Alter The Trajectory Of Your Whole Life!
With this overcome high blood pressure live stronger and healthier by design online program, your body easily transforms with these remarkable changes in: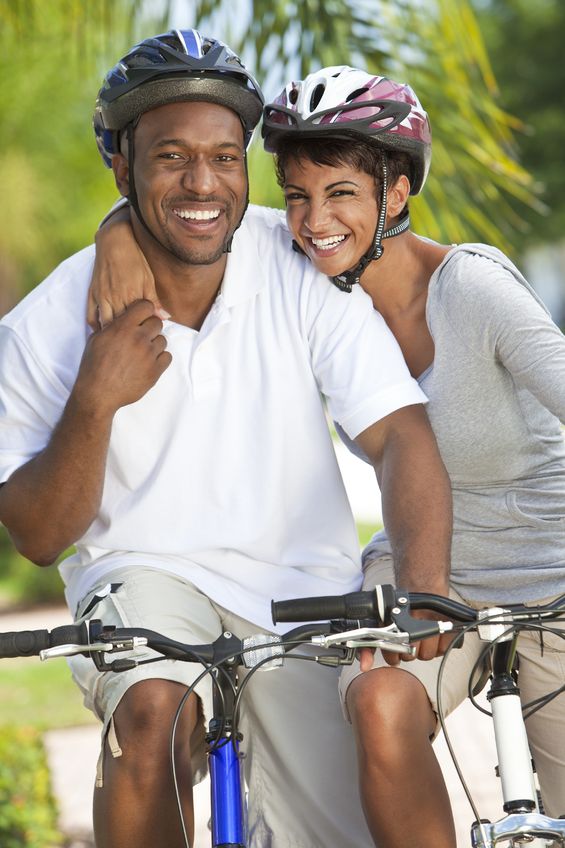 Activating the body's healing genes.
Better blood pressure control.
Decreased dependence on drugs.
Increased circulation.
Less joint pain and fatigue.
Lower cholesterol and triglyceride levels.
Lower your anxiety levels with access to tools to help you know how to handle an anxiety attack.
Recapturing that sexy feeling.
Reduced or even elimination of fluid retention.
Relief from or reduced painful and debilitating symptoms.
Sleeping better.
Slow the aging process…you'll be looking so much younger than your age.
Weight loss…you're walking stronger, easier and without a walking stick.
Your doctors will be able to test and verify these changes happening at your body's cellular level, and these include:
Better blood sugar control – changes in type 2 diabetics
Lowered cholesterol levels
A difference in your emotional depression and anxiety
Changes in autoimmune conditions and more.
What Makes Overcome High Blood Pressure Online Program Different?
When I was diagnosed with disease my doctor saw only my elevated blood pressure numbers. He didn't question my lifestyle or the food I was eating, plus he certainly didn't question my relationship to myself or to the world around me.
He saw only my disease and attacked it but didn't question where it came from or why it may have manifested in the first place.
"Coronary artery disease is a benign food-borne illness
which need never exist or progress."
 – Caldwell B. Esselstyn Jr., MD
With how to overcome high blood pressure you start by eating well your cultural whole foods every day, prepared with healing herbs and spices, and living well by enhancing this treatment with mind-body techniques such as meditation and exercise, to name a few.
We'll focus on the healing of inherited factors, love of food, recognize your magnificence, how you can effect change within, anxieties of life, your prosperity, work, belief, consciousness, relationships, spirituality, and other circle of life issues with related daily guided meditations and affirmations.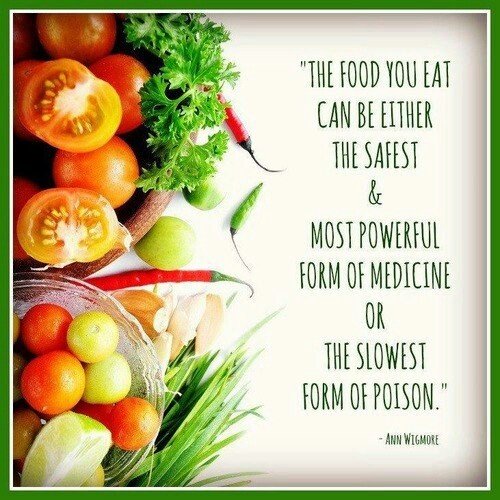 These easy to adopt permanent lifestyle changes are different from conventional medicine and are also convenient so you'll benefit. Even if you are, or if you're taking blood pressure medications without much success, you'll finally be able to reach healthy levels.

Hippocrates, the Father of modern medicine said, "First consider the nature of man. Then consider his food, his customs, and his mode of life. We view the whole man, not his disease."
For years the medical field didn't think, or even believe that women, especially Black women had heart disease. High blood pressure leads to heart disease and is the number one killer of the population of the world, and is especially deadly to Black women, according to the Office of Minority Health Resource Center.
What is amazing is that these serious ailments, such as heart disease, stroke and diabetes that are associated with this chronic disease, can be avoided, reversed, prevented and in some cases even cured.
It is said gaining weight is often the first warning sign that chronic disease is building up within the body. I'm sure you have also heard stories of the seemingly "thin and healthy" looking people who suddenly are stuck down.
I'm also not saying a healthy weight is a guarantee of health, but the whole weight loss thing has a lot of anxiety and drama already attached to it, that we do not need to embrace and have it as a centerpiece to the only way to your lifelong transformation.

Have you read or have heard about Dr. Alexander Fleming's work in developing a culture at St. Mary Hospital in London, and of the culture accidentally altered by mold? The result gave birth to the miracle drug penicillin, which has saved millions of lives and continues to do so even today.
It is very likely you are facing a negative health issue today, there is an opportunity contained in the here and now that may lead to you having a major breakthrough like it did for Dr. Fleming.
Let's treat this silent killer disease by eating deliciously flavorful easy to prepare whole foods that naturally satisfies, nourishes, and heal the body without you overconsuming calories. You'll be again experiencing the joy of no longer worrying about portion control.
"The food you eat is so profoundly instrumental to your health that
breakfast, lunch and dinner are in fact exercises in
medical decision-making."
– Thomas Campbell, MD
This approach takes away the drama, allowing you to reach and maintain your ideal weight and health.
Health is wealth, without which there is no enjoyment in life.
eat well to live well
Here are some of my clients' comments: 
I've been eating pretty healthy thanks to you. My blood pressure has been stable, and my bad cholesterol is a little up but my good cholesterol is down and looks good. My cells were full of liquid that made my body swollen, and ached all over, was turning 50, depressed, and not sleeping through the night. I spent my days sitting and was constantly tired. To think I still had a chance at a healthy future was not something I had considered. I give thanks to Donna for convincing me there was another and safer way to improve my health and manage my high blood pressure. I am glad I explored your alternative therapies suggestions. I think it help save my life. - Sheila, NY, NY
When I started this program, I really didn't know what else to do and I thought I would have to learn how to live hungry. After only a few weeks, my tastebuds changed, and I really enjoyed the meals. Once I made the commitment, my brain decided to change its behavior and my heart followed. I started to feel better so rapidly I realized it was clearly worth doing. - Angie, Tampa, Florida.
Today, when I look at my life, I realize that I can take one of two paths – either go back down the road that leads to unhealthy eating and medications or the path that leads to feeling better, longevity and a healthier life. This program has changed my life, I am feeling young and vibrant again. - Sammie.
Henry is 59 years of age, said 'getting my weight below 200 was an absolute triumph'. He has lost 24 pounds and reduced his blood pressure readings from 193/82 to 163/65 within four weeks. After six weeks his readings were down to 127/57. He further said 'I haven't had my blood pressure under control and felt this good for a very long time. I'm planning to do this forever'.
Your body has the remarkable capacity to begin healing itself, much more quickly than was once thought possible.
How strongly do you want to lower your risk of a heart attack, stroke, decrease your dependence on drugs that may have dangerous side effects?
All illness is the body's way of trying to tell you that you are not doing something as well or as healthy as you could. Once this lesson is learned the body have no reason to manifest the illness anymore. Good nutrition is fundamental to health and well-being.
I was able to help Penny, a 55-year-old woman of color. She survived a heart attack and was able to reduce her blood pressure from 150/80 to a healthy 124/67. This reading has significantly lowered her risk for heart attacks and strokes.
This program was just what I needed and exceeded my expectations of what was possible. First off, the recipes were delicious, and I had SO much food that I had plenty of leftovers all week when I needed them which kept me on track if I got hungry between meals. By day four, my energy was steady throughout the day, I was more focused at work, and I slept through the night which had not been happening. I lost 3 pounds of excess weight and reduced my anxiety by half. All in 5-days. Thank you! Megan C. Denver, CO
Say yes to LIFE and join now this concise and effective program!!

Health is wealth, without which there is no enjoyment in life.
eat well to live well
Your Delicious Meals, Smoothies And Desserts Plan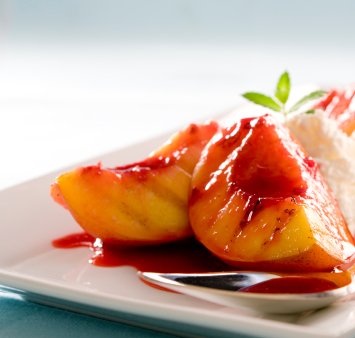 Grilled Peach Dessert
You'll be enjoying daily whole foods designed by Mother Nature to promote healthy blood pressure levels.
The eating plan can be served to your family, guest, at picnics and parties.
Included are targeted hypertension nutritional supplements that is needed especially if you have been taking prescription drugs over a long period. Know that there's hard science behind how to overcome high blood pressure eating plan.
Bonuses Of How To Overcome High Blood Pressure Online Program
Bonus #1: Daily Guided Meditation. Meditation soothes your sympathetic nervous system that have blood pressure lowering effects. Your heart rate slows with blood pressure decreasing.
Bonus #2: Daily affirmation is included with your guided meditation practice.

Bonus #3: Instructional exercise video on how to balance all seven energy vortexes or chakras. When all are balanced and at the same rate of speed, the body is in perfect health. When one or more of them slows down, aging and physical deterioration starts.
Bonus #4: Introduction to complementary and beneficial therapies like acupuncture, acupressure, and herbals.
Taking care to manage this serious health condition is one of the most powerful things you can do to protect your health and life.
Miraculous things begin to happen, all in one short week of fully implementing how to overcome high blood pressure, where blood pressure plummets, exercise endurance improves, weight goes down, aches and pains ease.
Health is wealth, without which there is no enjoyment in life.
eat well to live well
Eat Well To Live Well
We're going to wholeheartedly embraced the statement of "Eat Well To Live Well".  It is the only way to create lasting change through the nourishing of your body at the cellular level. 
The goal of how to overcome high blood pressure online program is not just to get your blood pressure down but for me to help you correct the imbalance within your body that's causing your health problems.
How to overcome high blood pressure online nutrition program help your body to tap into its natural system and power to unlock its potential for healing.
While how to overcome high blood pressure will show you the steps to take, only you can take these steps.
This is what Christina had to say:
I'm crying with a joyful heart because my blood pressure situation has changed so much for me, I cannot express it. I am so glad I chose to do this program. - Christina Perry, Deer Park, NY
I am asking you to set your sights on 100 percent health, happiness, and fulfillment, with no limits on what you can achieve, and you'll be more likely to find the life and health of your dream. 
Most cardiovascular diseases can be prevented.
It is a six-week body renewal, improved sexuality, and healing online program guiding you to eating delicious fulfilling foods that increases your anti-inflammatory properties, healthy cholesterol numbers, and reduced cardiovascular risk factors.
Decide now and commit as Rebecca states:
"If you're on the fence about investing in Overcome High Blood Pressure program, just jump in! You'll be glad you did! The quality of the contents provided are thorough, high quality and oh, so time saving! Instead of starting from scratch and taking weeks to research and create a meal plan, I've been able to prepare my daily and weekly activities. Relief! Donna thinks of all the details from the moment you purchase". - Rebecca J.
This program has saved my life and others, I am now able to maintain normal blood pressure levels. You might literally add years to your life.
You can start this program right now: -
Embrace this comprehensive nutritional supplementation of vitamins and minerals, stress management, lifestyle restructuring, focusing on diet, exercises to balance the body's chakras energy.
Health is wealth, without which there is no enjoyment in life.
eat well to live well
Seven Steps To Ultra-Wellness
As much as conventional medicine does wonders and save lives it does not cure chronic diseases, of which high blood pressure is one. In fact, no single factor will remedy your hypertension, but the right combination will.
It is all brought together into how to overcome high blood pressure to live stronger and healthier by design online program, a proven system that you can live with. There are even more benefits to overcome high blood pressure when we rebalance these seven key areas:
Remove your nutritional deficiencies.
Regulate your hormones.
Reduce your inflammation.
Improve your digestion.
Maximize detoxification.
Enhance your energy metabolism - managing your weight.
Reduce the chatter, negatives from your mind; in essence soothe your mind so you are kind to yourself.
Frequently Asked Questions
When does How To Overcome High Blood course start and finish? The course starts as soon as you join and finishes 42 days from the date of joining. 
How long do I have access to the course? How does one year access sound? After enrolling, you have unlimited access to this course for as long as you like - across any and all devices you own. It's yours to refer to whenever you want. 
And if you miss a lesson or are too busy to get to it that day, your lesson will be there in your account. You won't have to search for it when you are ready to get back to it. Your How To Overcome High Blood Pressure, Healing And Nutrition Plan Program experience begins immediately after you click the purchase button above.
Once you click the buy button, you'll be taken to our secure checkout.  You'll be sent an email receipt. Thereafter you'll be receiving daily email with links to the online course. 
How To Overcome High Blood Pressure Guarantee To You!
I believe my 6-week to supercharge your body and health reset lifestyle program will help you feel, look better, and overcome high blood pressure that will result in reduced measurements and more.
You'll have access to this program up to 1 year after your completion date.
We can't wait to get started on stimulating the healing process of your body and your life as a Health Warrior!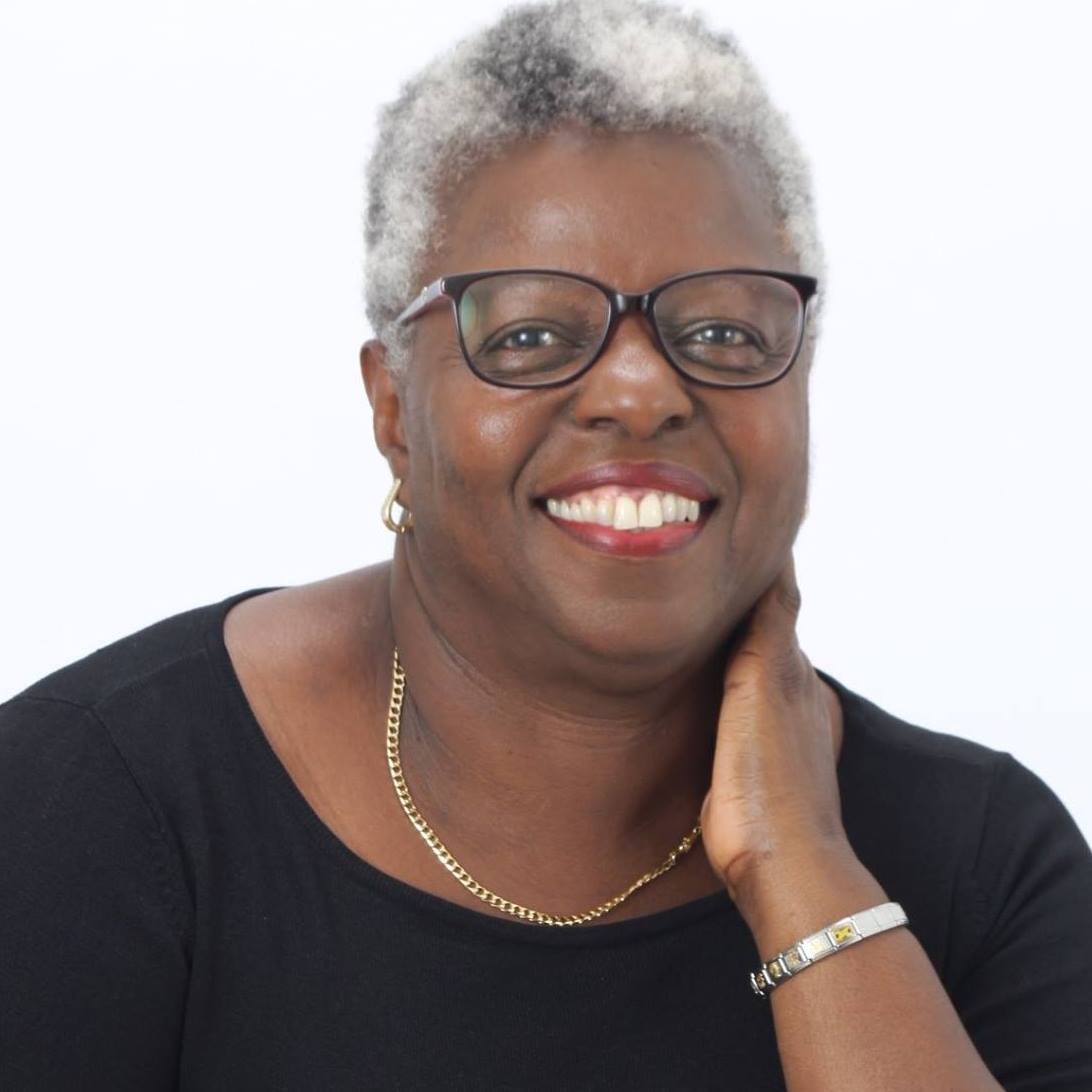 Always my best, 

Donna.
Donna Williams, is a Certified Integrative Nutrition Health Coach and Wellness Educator who teaches people, especially women of color, how to prevent the risk factors that lead to high blood pressure, slow the aging process, improve brain clarity, reduce fatigue, overall health, and outlook on life. Using the principles of clean eating, self-care, and mindfulness, she takes the mystery out of eating well to live well and have fun making the transition to healthier lifestyle. Donna also coaches clients one-on-one and leads group health coaching. She has helped people change their relationship with food, leading them to experience lasting results. 
Donna is a graduate of the Institute for Integrative Nutrition, the world's largest nutrition school. 
Whoever said life is short is not aware of just how long you can live, and how well, when you are Dis-ease free.
P.S. Invest in your health and Overcome High Blood Pressure today. Taking charge of your health with a plan on how to accomplish this path to longevity and dis-ease free living is here. 
By implementing the steps in this comprehensive program you'll be well on your way to assisting in the management your high blood pressure. Further, you'll realize that the best treatment is a natural therapeutic approach supported by a healthy lifestyle.
So imagine the future of your health. It is your vision and expectations for the future that really keeps you moving forward.
Ask yourself: 
If I were in optimal health, what would my life look like? Pretend you are a child creating your life exactly as you want it to be with no holds barred.
How would my life be?  Your inner guidance knows exactly what's your heart's desire. This exercise is powerful. When your thoughts are focus you create your reality.
Re-creating your life by making your body whole is possible, even though you might now be experiencing challenging side effects.  I know this to be true.

Food can either be your healer or your poison.
Let your imagination soar! Within six weeks (42 days) you could be savoring an improved health. You decide!
Health is wealth, without which there is no enjoyment in life.
eat well to live well